Maha Maamoun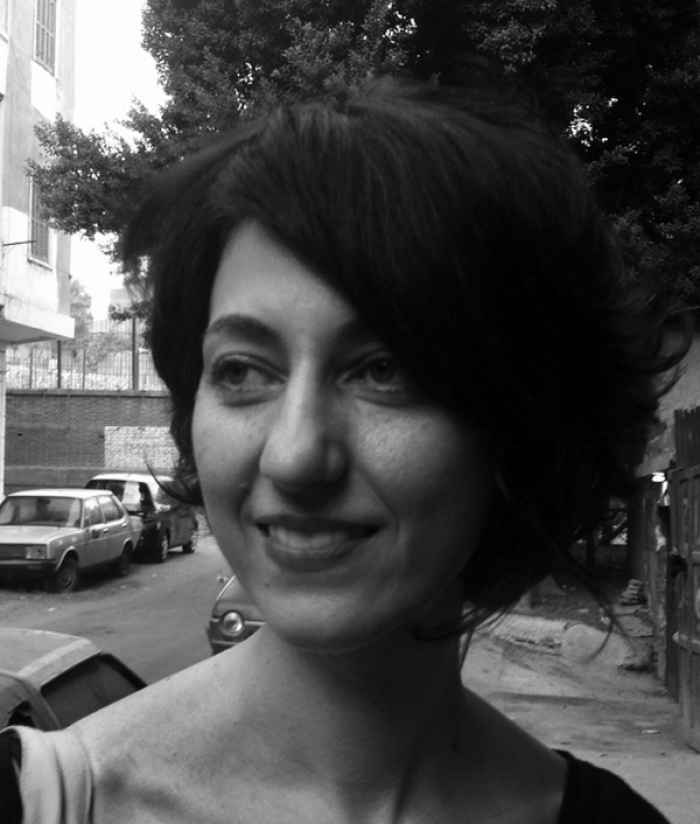 Working primarily with the mediums of photography and video, Maha Maamoun often starts from generic visual representations of Cairo to explore how these intersect with, and are negotiated by, personal experiences.
Her film Domestic Tourism II, which was produced and commissioned by Sharjah Biennial 9, used touristic images of Egypt as a mechanism to examine deeper social, political and psychological experiences of the city. The film was awarded a Biennial Jury Prize.
Maamoun's work has been shown widely in international exhibitions and screenings including at the Museum of Modern Art, New York (2010), the Haus der Kunst, Munich (2010), the Philadelphia Museum of Art, Philadelphia (2010–11), Homeworks 5, Beirut (2010), PhotoCairo 4, Contemporary Image Collective, Cairo (2008), Tate Modern, London (2007), Venice Biennale of Architecture (2006), the International Center of Photography, New York (2006), DAK'ART 6, Senegal (2004), the Biennale of African Photography, Bamako, Mali (2003). She was co-curator of PhotoCairo3, an International Visual Arts festival in Cairo (2005), and assistant curator for Meeting Points 5, an International Multidisciplinary Contemporary arts festival in Berlin (2007).
Maha Maamoun was born in California, and grew up, lives and works in Cairo, Egypt. She is one of the founding members of the Contemporary Image Collective (CiC), a space for contemporary art and culture in Cairo.
[November 2010, text edited from Sharjah Biennial Visitors Guide (2009)]