Technology Languages of the Past, Present, and Future
Technology Languages of the Past, Present, and Future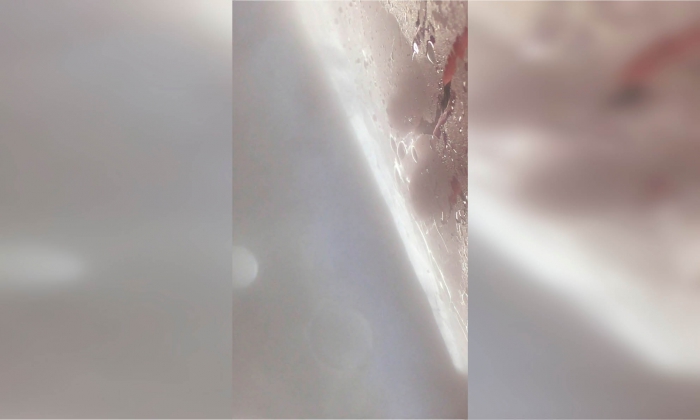 From social media bots to self-driving cars, language technologies are at the forefront of current debates around artificial intelligence and automation. Language is both an interface of instruction and a medium of representation bridging humans and computation. Early on, artists explored the space of agency and control in interactions between human and nonhuman languages. On the occasion of the thirty-year history of transmediale, we invited a number of artists, theorists, and curators to comment on artifacts found in the festival archives. They will help us unearth both classic and lesser known films, pieces of software art, texts, and other works that trace the elusive history of shifting languages in media technology, and of language itself as technology.
13:00–13:30 Rotron by Rotraut Pape
Screening followed by a conversation between Rotraut Pape and Florian Wüst
In her funny 1982 video Rotron, produced for Infermental 2, Rotraut Pape—with a helium-pitched voice and equipped with a telephone—re-plays the science fiction classic Tron in just a few minutes. Pape and Wüst will also reflect on the 1980s culture of video magazines and the history of the festival.
13:30–14:00 Videolabyrinth by Friederike Anders, Ilka Lauchstädt and Mari Cantu
With Friederike Anders
Originally presented at the first transmediale, Videolabyrinth (1988) is a series of three surreal interactive video games that combines digital software with analogue Video 8 technology. One of the original authors, Friederike Anders, tells us more about this pioneering project in non-linear and interactive storytelling.
Netochka Nezvanova (NN) was a pioneering online identity used by a collective of artists and programmers for releasing audiovisual software tools and infecting mailing lists with spam-like code poetry. Joining us to discuss the legacy of NN is theorist Florian Cramer, who served on the jury at transmediale 2001 that gave NN the first Software Art award (shared with Adrian Ward).
15:00–15:30 Involuntary Conversion by Jeanne C. Finley
Screening followed by a response of Caspar Stracke
Jeanne C. Finley's 1991 video takes a chilling and revealing look at bureaucratic techno-speak which renders our daily lives in a science-fiction state of constant fear. Involuntary Conversion was screened at the 5th VideoFest '92. But its topic is more actual than ever, as Caspar Stracke will elaborate.
15:30–16:00 Agent Ruby by Lynn Hershman Leeson
With Valie Djordjevic
Agent Ruby is an AI female Web agent who has chatted with users since 1998. It was presented by Lynn Hershman Leeson in the conference of transmediale 2003. Valie Djordjevic will discuss the role of gender and affect in human/machine communication, commenting on Ruby and other contemporary fembots.
16:00–16:30 Human Browser by Christophe Bruno
With Manon Kahle
Human Browser allows a human to embody the web. Actress Manon Kahle, who performed Human Browser in transmediale 2006, will be using the system anew, allowing the audience to experience an unusual competition between user and machine.