Michelle Williams Gamaker
Michelle Williams Gamaker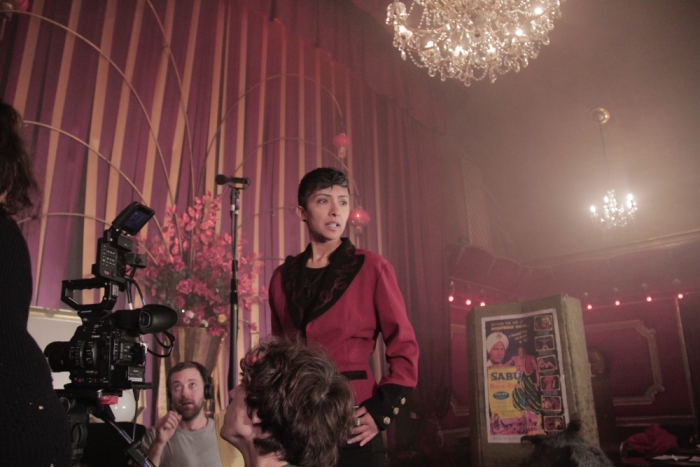 Michelle Williams Gamaker is an artist and filmmaker based in London. Her current project is The Eternal Return, the third in a trilogy is based on international actor Sabu, and she is also developing two feature films: The Imperial and Violet Culbo. These projects all feature brown protagonists to address the historical sidelining of such characters.
Her recent film The Fruit is There to be Eaten, a post-colonial exploration of British directors Michael Powell and Emeric Pressburger's female protagonists from Black NarcissusHouse of Women (2017). Her videos exist within gallery contexts but increasingly find their home in festivals and cinema.
Williams Gamaker is a part-time Lecturer in BA Fine Art, at Goldsmiths College, University of London and is Chair of Trustees at Leeds-based visual arts commissioning organisation Pavilion. She is co-founder of the Women of Colour Reading Index (WOCI) reading group, which aims to improve the visibility of women of colour artists and create a framework for engaging with these works.