Contra-Internet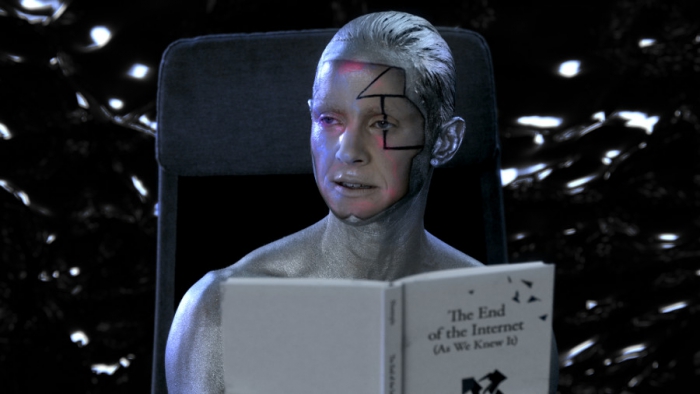 Zach Blas' ongoing project Contra-Internet confronts the growing hegemony of the internet. Perceived as a neutral network during the 1980s and 90s, the web is fast becoming the principal instrument of accelerated capitalism, surveillance, and control: an infrastructure for which it is increasingly difficult to imagine an outside or alternative. Counter to this, Contra-Internet appropriates queer and feminist approaches to technology and science fiction to reanimate the network's more progressive past and to speculate about forms of resistance against the internet of the present and near future. Excerpts of Blas' film Jubilee 2033 (2017), which stars Susanne Sachsse as well as performance artist Cassils and is roughly based on Derek Jarman's Jubilee from 1978, are shown here alongside earlier works in animation, moving image, and text.
Commissioned by Gasworks, London; Art in General, New York; and MU, Eindhoven.
Produced by Gasworks.