Award Winners 2010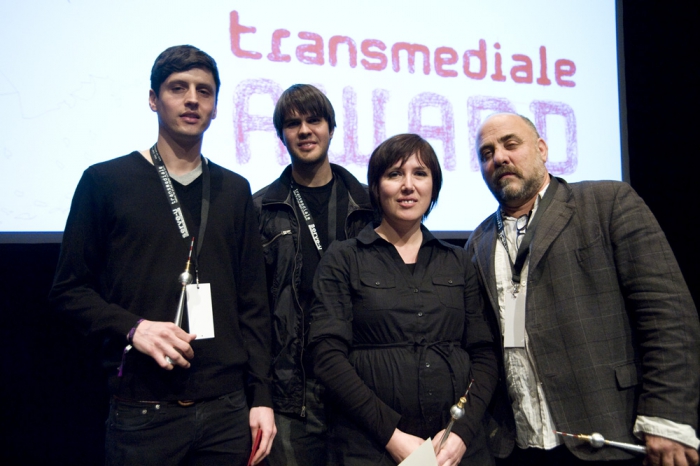 In the Award Ceremony on Saturday, 6 February, Barbara Kisseler (Permanent Secretary of the State of Berlin) and the members of both juries announced the winners of both the transmediale Award 2010 and the Vilém Flusser Theory Award 2010!
Canadian artist Michelle Teran is the winner of the transmediale Award 2010. Her work Buscando al Sr. Goodbar was awarded with a prize of 6,000 Euros.
A Distinction worth 2,000 Euros was given to the Americans Aaron Koblin and Daniel Massey for their work Bicycle Built For Two Thousand.
The Vilém Flusser Theory Award 2010, also worth 2,000 Euros, was given to biologist and artist Warren Neidich (us/de) for his research project Neuropower.
Supported by Turku 2011 Foundation, European Capital of Culture for 2011