[Closed] Call PhD workshop: Datafied Research
[Closed] Call PhD workshop: Datafied Research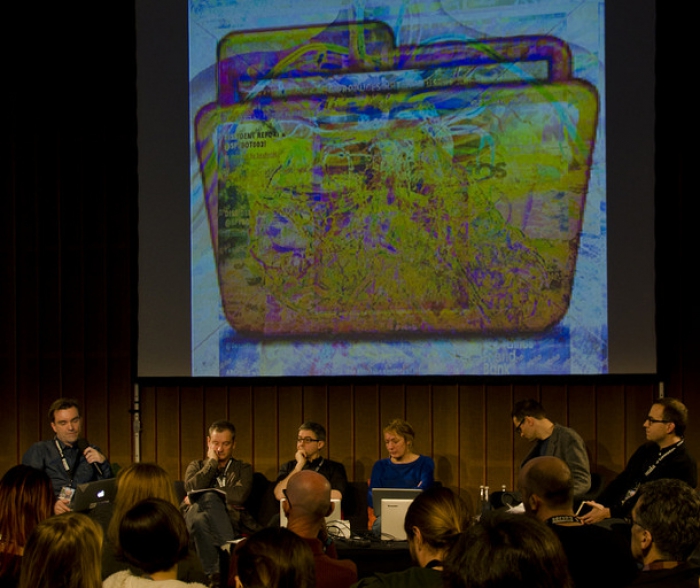 Call for participation, Ph.D research workshop
Workshop in Hong Kong, 17-22 October, 2014.
Online activity, 15 September 2014 to 15 January 2015
Organised by:
Participatory IT Research Centre, Aarhus University
transmediale/reSource
School of Creative Media, City University of Hong Kong
This call is now closed. Thanks for all your submissions.
The research/Ph.D. workshop Datafied Research relates to the artistic call of transmediale 2015 CAPTURE ALL that "sets out to investigate and propose actions that push against the limits of today's pervasive quantification of life, work and play". The festival outline poses a series of questions. "Are there still modes of being that resist the imperative of digital capitalism to Capture All or is there no option but to play along? If so, are there artistic strategies and speculative approaches that do not play this game of quantification by the numbers? What are the blind spots and gaps of relentless quantification and gamification that can be exploited in order to carve out new ways of living?"
DATAFIED RESEARCH aims to address this drive towards the quantification of everything ("the datafied self", "the datafied city", "datafied management", and similar notions). Although there has always been the tendency to use data in research practices, especially in scientific work, now data takes on a new force as all aspects of culture have been infiltrated by "big data". In the arts and humanities, this is also reflected in emerging research practices of "computational humanities" and "digital humanities" where cultural data is subject to analysis, and perceived as the future of research. However, in common with the artistic call, we are seeking analyses and responses that "outsmart and outplay" the logic of capturing everything applied by the corporate as well as the scientific communities, "in order to organise ways to live, work and play that come together (or apart) in new ways". To inform effective critique, we propose that the workshop will be used to analyse and respond to the conditions of datafication, and the logic and techniques of capture, extraction and value creation. Such research, and subsequent deeper understandings and knowledge, may be founded in artistic research, critical theory, software studies, as well as other traditions, and subsequent deeper understandings and knowledge may hopefully enable us to develop strategies to live, work and play more autonomously.
CONTEXT
Since 2011, Aarhus University and transmediale have organised events as part of an ongoing collaboration with shifting partner organizations: In/Compatible Research, Universität der Künste (Berlin, 2011); Researching #BWPWAP, Leuphana University of Lüneburg (Lüneburg, 2012); Post-digital Research, Kunsthal Aarhus (Aarhus, 2013). Each of these workshops has resulted in the publication of a peer-reviewed newspaper as an experiment in new forms of scholarly publication. In line with this, DATAFIED RESEARCH will further explore new frameworks for collaborative research, and will present its outcomes at transmediale 2015 as a newspaper as well as in other ways. In addition, lengthier substantial research articles, produced as a result of the workshop, are invited for submission to the partner journal A Peer Reviewed Journal About.
The workshop aims to provide a forum for emerging researchers to enter into speculation, critique, exchange and dialogue about their research topic. The primary focus is on the participants' individual research projects, as well fostering networking, knowledge exchange and widening dissemination. Although the workshop is primarily aimed at international PhD researchers, it is also open to researchers such as artists and programmers who are pursuing research without institutional support.
WORKLOAD & CREDITS
Expected workloads include the production of a short text prior to the workshop, presentation of research, response and dialogue with other participants, the production of contents for a "Peer-Reviewed Newspaper", and the production of a lengthier research article invited for submission to A Peer Reviewed Journal About. PhD students can be awarded 5 ECTS for their full participation.
SUBMISSION
We are seeking proposals consisting of a biography (500 characters), a statement on current research/description of PhD project (1000 characters), and a short description of how this research relates to the workshop theme (500 characters).
This call is now closed. Thanks for all your submissions.