[CLOSED]Research Refusal: Call for Papers
[CLOSED]Research Refusal: Call for Papers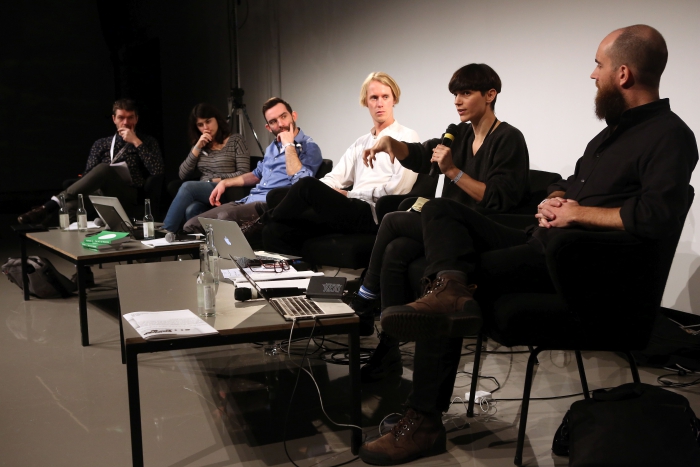 Research Refusal
Writing in 1965, Mario Tronti's claim was that the greatest power of the working class is refusal: the refusal of work, the refusal of capitalist development, and the refusal to bargain within a capitalist framework. One can see how this "strategy of refusal" has been utilised in all sorts of instances by social movements, but how does this play out now in the context of wider struggles over autonomy today - not just in terms of labour power and class struggles; but also intersectional feminism and queer politics; race and decolonialism, geopolitics, populism, environmental concerns; and the current pandemic? In what ways does a refusal of production manifest itself in contemporary artistic, political, social, cultural, or other movements? And, how might a refusal of certain forms of production come together with a politics of care and "social closeness"? The festival announcement puts it this way: "From the small acts of refusal that reside in the mundane and everyday, to tender forms of resistance that allow us to repair collective infrastructure, transmediale 2021–22 will map out the political agency of refusal, examining its potential to form new socio-political realities grounded in care, hope, and desire."
In this workshop we ask how these concerns further relate to research practices and infrastructures: what might be refused, and in what ways; how might academic autonomy be preserved in the context of capitalist tech development, especially perhaps in the present context of online delivery and the need for alternatives to corporate platforms (e.g. Zoom, Teams, Skype, and the like); and how to refuse research itself, in its instrumental form?
We are interested in responses to the above outline, but also other approaches and proposals for "research refusal". Unlike previous years where our open call sought the participation of individual PhD and early stage researchers, this time we ask for proposals from research groups (either inside or outside the academy) working in diverse fields and geographical locations. The idea is that each group (consisting of 3-5 members) takes responsibility for a particular line of enquiry relating to research refusal.
The obligations of each group include:
Presenting the line of inquiry at an online joint half day seminar for all the participants (Nov 20)
Running a discussion on a shared mailing list (2 weeks will be dedicated to each line of inquiry, Nov 23-Jan 22)
All group members post research papers to begin the mailing list discussion. The papers can be single or co-authored, and should be ca. 1,500 words.
Responding to the presentations by other groups
Panel presentations at transmediale festival 2021 (via video link)
Feeding into a collective publication – a newspaper for distribution at transmediale events (deadline March 5, for publication May 2021).
Further details:
Subsequently, participants are invited to submit to the open access online journal A Peer-Reviewed Journal About Research Refusal, www.aprja.net (deadline April 30 for publication August 2021).
Participating PhD students can be awarded 2 ECTS for their participation. This is provided active engagement in authoring and responding to research papers on the mailing list as well as submission of research paper (in shorter/public and longer/academic versions).
Submissions must include:
An abstract that describes the line of inquiry and key references (max 1000 characters).
A short description of the research group and URL (100 words).
Name and short bio of 3-5 named members, 2-3 of them must be early stage/PhD researchers.
Deadline for submissions: Nov 6.
[CLOSED]