in/compatible Curatorial Statement
in/compatible Curatorial Statement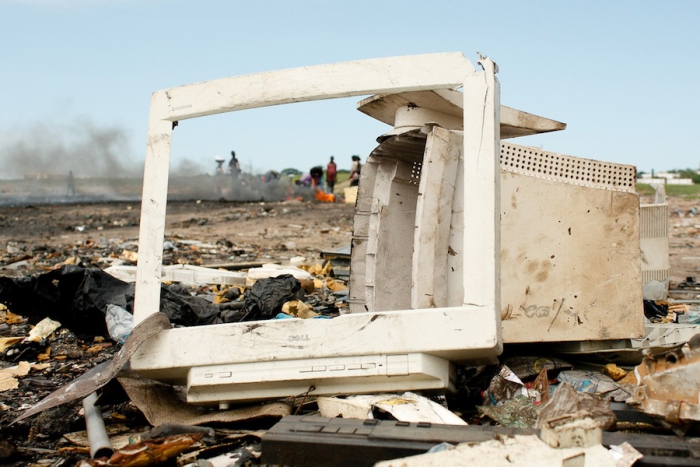 When everything fails
Incompatibility is the condition arising when things are not working together. Given the current worldwide proclamations of crisis, be they political, financial, technological or environmental, it may seem as if incompatible elements and situations are everywhere, that everything is failing. Ironically, it is the supposedly ever-more compatible media-scape, where everything connects, that render such crises instantly visible. This raises the question if connective media and all-present data collection are even complicit in the production of crisis itself? Where do incompatibilities arise and how are they integrated in a world-order built on the paradox that it is predicated on convergence, but is in fact also constantly leading to divergence?
These are among the difficult questions we aim to tackle at transmediale 2012. With the theme in/compatible, the festival probes the productive and destructive sides of incompatibility as a fundamental condition of cultural production. To be in/compatible means to refuse a quick return to business as usual. It means to instead dare an investment in the unusual: aesthetic, ambiguous and nervous expressions of politics and technology that are contingent with the dark sides of network culture.
The too old and the too new are two sides of the same coin: nothing ever works perfectly.
Since years we have heard about the coming "promised land" of convergent technology, culture and economy as proclaimed by new media entrepreneurs, neo-liberal economists and development experts. Instead of a smooth operation, it is increasingly clear that processes of convergence bring about new tensions in everyday life,economy, politics and technology. Tensions and states of crisis are not contradictory to convergence which is instead a process that should be understood as dependent on the production of the incompatible.
"The media age proceeds in jerks, just like Turing's paper strip," Friedrich Kittler wrote, and in this he could just as well have been talking about technological development in general where the production of incompatibilities is central to having any development at all.
The simultaneous monumental failure and global ubiquity of technology seems to move us beyond the polarity of utopia and dystopia. Instead we are entering the blurred environments of the unadapted, monstrous and "uncorporated". The increasingly unclear tension-states between open and closed, freedom and control, idealistic and commercial are giving rise to a new kind of "techno-cultural uneasy". The in/compatible in this context is a singular moment of transversal reflection. Artists, hackers and tinkerers engage the imperfect nature of technology. They give it a cultural shape, developing a modular reflexivity that responds to the ever-changing social and economical terrains of the networked world.
transmediale 2012 is an in/compatible being, moving not necessarily forward.
More than a failed operation, incompatibilities lie at the heart of the governance of the inherent differences in network culture. This means that the incompatible is not the outside of networks but it is an internal and constant state of disruption which is necessary in order to enable the "open" state of a never completed system. Capitalism evolves according to the principle of "creative destruction", as Joseph Schumpeter once formulated it. Allowing for incompatibility is central to the capitalist logic of always being "open to business", the constant integration of new areas of production. But this does not necessarily mean that incompatibility always leads to co-optation. The in/compatible moment produces a gap in capitalist production, a temporary moment of stasis which may be used to reflect on where we are going, if anywhere at all, and on what conditions.
As an in/compatible being, transmediale 2012 highlights projects and cultural phenomena that saviour this stop in the incessant flow of things and posits it as a moment of tension that allows for a redefinition of our initial terms of engagement. The in/compatible being is one that moves with the particular rhythms of this tension, but not necessarily forward. Contrary to the fear of the incompatible, so prevalent in the age of cloud-computing, the festival raises the question of what happens when incompatibility is brought to the fore rather than hidden away in the dark underbelly of digital culture?
image: Photos of e-waste found on Flickr (2009) by Vibek Raj Maurya
© Vibek Raj Maurya