Lewis Kaye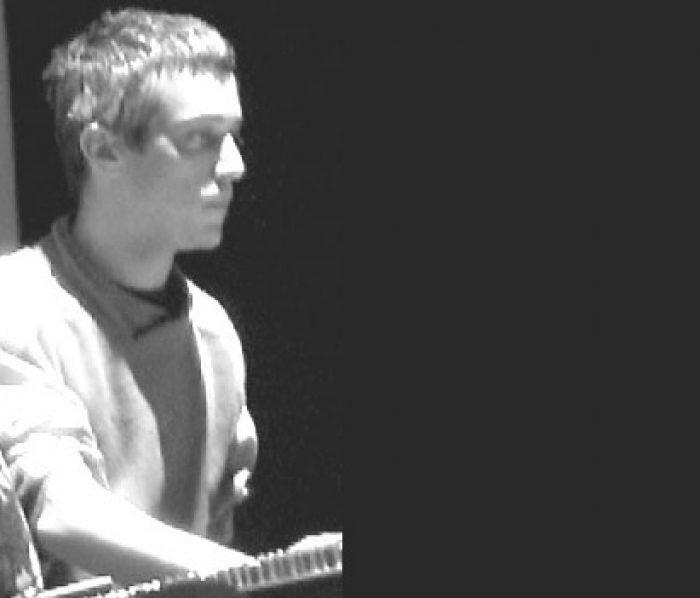 Lewis Kaye is a sound artist and media sciences researcher. His current work, 'Through the Vanishing Point' (2010) in collaboration with David Rockeby, was commissioned by the Scotiabank Contact Photography Festival and the McLuhan Program in Culture and Technology, Coach House Institute, Faculty of Information, University of Toronto. This site specific artwork, using McLuhan's archive of teaching and educational works, will be adapted to and installed in the Marshall McLuhan Salon of the Embassy of Canada in Berlin during the summer of 2011.
27-29 May 2011: RETOUCHING McLUHAN - THE MEDIUM IS THE MASSAGE Weekend
In 2010 I had the privilege of participating in a unique collaborative exhibition, Through The Vanishing Point, with Canadian electronic media artist David Rokeby. The context was the 2010 CONTACT Photography Festival in Toronto, whose theme for the year, "Pervasive Influence", explicitly drew on Marshall McLuhan's theories of media and in particular his understanding of photography. Our task was to use archival media content to reanimate McLuhan's presence within the confines of his Coach House offices on the campus of the University of Toronto. The Coach House is of course the home of the Centre for Culture and Technology (today the McLuhan Program in Culture and Technology), the epicenter of McLuhan's work, and a building that despite its relative shabbiness (or, perhaps, because of it) to this day still seems to radiate his intellectual dynamism and gravitas. My contribution sought to capture and communicate my own fascination with the place – and the ideas that gestated here – through the medium of sound, while David applied his vision through multiple synchronized projections of archival image and video. This talk will present documentation of the Through The Vanishing Point exhibition, along with a discussion of the media we drew upon, the singular importance of the Coach House as a venue, and the insights into McLuhan's ideas and processes that came from the realization of this very special, and very site- specific, exhibition.