Molten Media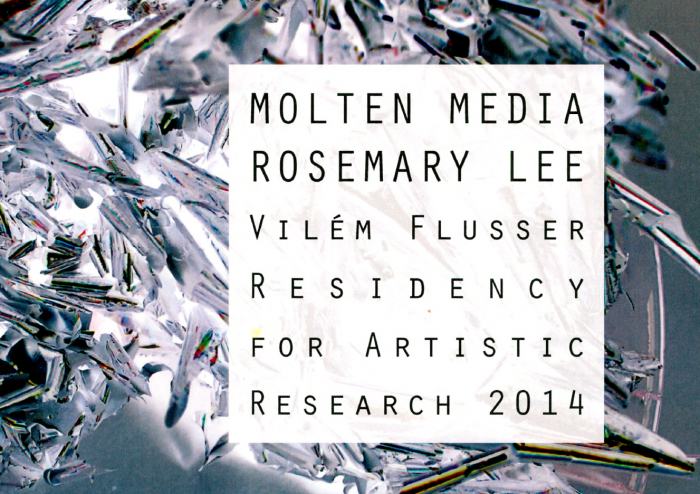 This publication is an outcome of the Vilém Flusser Residency for Artistic Research 2014.
This book is an aggregate, formed through process of artistic research: A collection and compaction of fragments of texts, images, and ideas. Parts are volcanic, others in the gradual process of sedimentation, tectonically shifting and recrystallising over time. The images and text of which this book is comprised are artifacts of a still ongoing study of the interconnection between methods by which information is encoded in matter, and the deep temporality of data-storage and transmission.
Combining investigative art making and writing practice with visual and theoretical analysis, the method of research is reflective of its multifaceted subject. Its parallax view draws together Knowledge from various fields of media philosophy, geology, computer programming, chemistry, and poetry with the aim of developing a better understanding of the inter-relation between different kinds of codes and how they effect a sense of our time. Reframing media technology's relation to natural history, considering the effect of the traces left by humanity, shifts out of the short-sighted view often taken of techno culture, at the same time as brushing a bit of dust off the contents of the distant past.