The Eternal Network
– The Ends and Becomings of Network Culture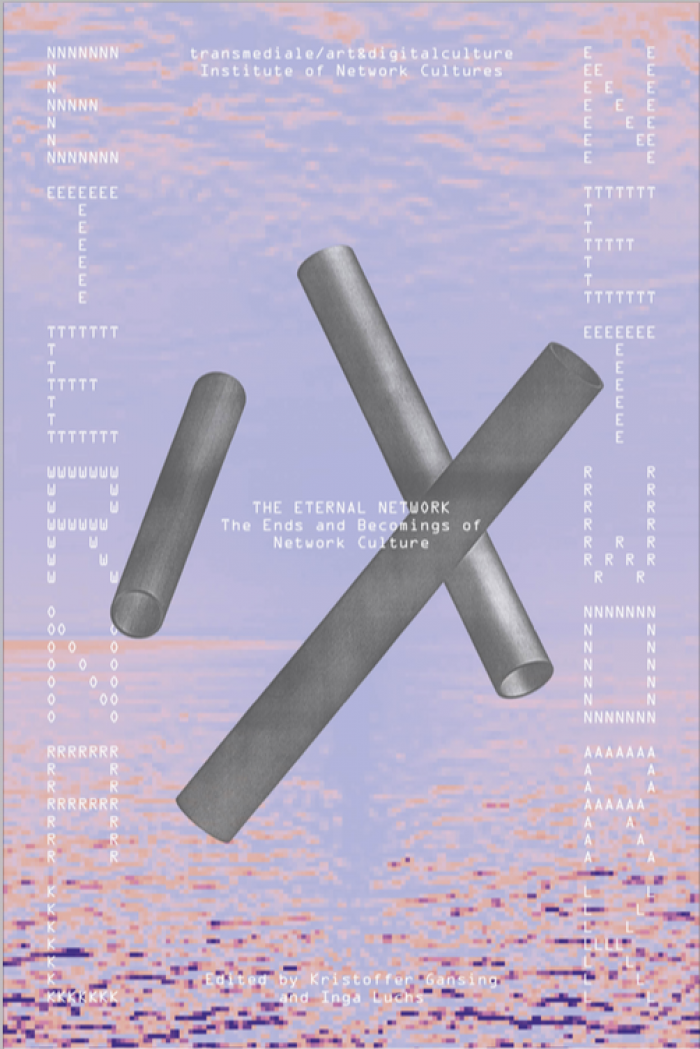 Accompanying transmediale 2020 End to End's exhibition The Eternal Network, this collection gathers contributions from artists, activists, and theorists who engage with the question of the network anew. In referencing Filliou's eternal notion, the exhibition and publication project closes the loop between pre- and post-internet imaginaries, opening up possible futures with and beyond networks. This calls many of the collection's authors to turn to instances of independent and critical net cultures as historical points of inspiration for rethinking, reforming, or refuting networks in the present.
With contributions by Clemens Apprich, Johanna Bruckner, Daphne Dragona, Kristoffer Gansing, Lorena Juan, Aay Liparoto, Geert Lovink, Alessandro Ludovico, Aymeric Mansoux, Rachel O'Dwyer, Luiza Prado de O. Martins, Roel Roscam Abbing, Femke Snelting, and Florian Wüst.
Edited by Kristoffer Gansing and Inga Luchs
The publication is also available in German.
The Eternal Network is developed as a collaboration between transmediale and the Institute of Network Cultures.
Publisher:
Institute of Network Cultures, Amsterdam, and transmediale e.V., Berlin
Design:
The Laboratory of Manuel Bürger (Simon Schindele, Manuel Bürger) and Barbara Dubbeldam