The Future Gallery / Flow
The Future Gallery / Flow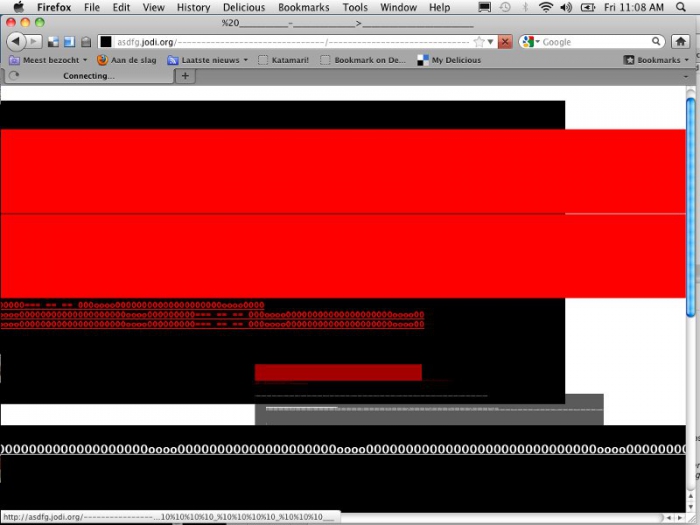 Flow
Artist/s: Spiros Hadjidjanos and JODI
Curator/s: Michael Ruiz
Future Gallery is proud to present Flow, a duo exhibition-by Spiros Hadjidjanos and JODI. This exhibition explores the concept of Internet Time. Hadjidjanos' installation of altered routers provides visualisations of real time information packets in the form of pulsing flickers of neon light transmitted through elongated fiber optic cables. This architecture is coupled with a re-imagined website from JODI, which antagonises the visualised network. This pairing results in a visually manifested information dialogue, creating a dynamic physical Internet presence.
JODI will also be featured in the transmediale 2012 exhibition at HKW.
Future Gallery is an exhibition platform for fresh artistic positions ranging from works on paper to websites. The space is dedicated to exploring questions about the future of art presentation and dissemination.
Vernissage/Opening time and date: Th, 2 February 2012, 19:00 – 22:00
Exhibition dates: 3 – 18 February
Opening hours each day: Th – Sa, 13:00 – 16:00
Cost: free
Address: Future Gallery, Mansteinstraße 3, 10783 Berlin
> thefuturegallery.org
(Image: Courtesy of JODI)