transmediale 2012 Programme Overview
transmediale 2012 Programme Overview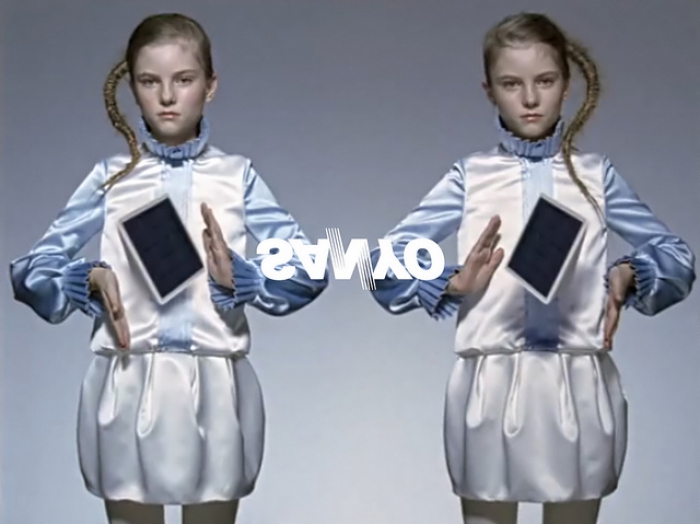 NB: This programme overview is now obsolete, please visit the festival schedule, linked above.
 
This is the preliminary version of our programme. Please note that events and sessions may be added, removed, modified or rescheduled. The complete and detailed version of our programme will be available online within the next days. Please check our website regularly.
/ Tuesday 31 Jan 2012 - Opening Night
17:00
transmediale 2012 Exhibition Vernissage
Dark Drives. Uneasy Energies in technological Times curated by Jacob Lillemose
with artworks from Ant Farm, William S. Burroughs and Antony Balch, Art 404, Bjørn Erik Haugen, Bureau of Inverse Technology (B.I.T.), Chris Burden, Chris Cunningham/Aphex Twin, Constant Dullaart, Costanza Candeloro and Luca Libertini, Daniel García Andújar / Technologies To The People, Heath Bunting, Jack Caravanos (Blacksmith Institute), Vibek Raj Maurya, Jaromil, Jennifer Chan, JK Keller, JODI, jon.satrom, Junko & Mattin, Marcelina Wellmer, Matteo Giordano, Karla Grundick and Mistress Koyo, Paidia Institute, Peter Luining, Ruth White, SPK, Steina and Woody Vasulka, Sture Johannesson, Nikola Tesla, Jay Dahl, TR Kirstein, Tracy Cornish, UBERMORGEN.COM, VNS Matrix, [epidemiC], Franco Berardi, Eva and Franco Mattes aka 0100101110101101.ORG


reSource for transmedial culture
Steam Machine Music - live construction by Morten Riis
R15N | presentation by Dmytri Kleiner, Baruch Gottlieb and the Telekommunisten Network
Screening
Re-enactment Videospiegel | The first programme of VideoFilmFest '88
with videos from Hanspeter Ammann, Volker Anding, Thomas Balzer, Claus Blume, Michaela Buescher, Astrid Heibach, Norbert Meissner & Mike Krebs, Danièle & Jacques Louis Nyst, Maria Vedder.
18:30
transmediale 2012 Opening Ceremony | presentation with Kristoffer Gansing, Hortensia Völckers, Bernd Scherer and performance by jon.satrom
20:15
Opening of the reSource for transmedial culture
Introduction of the reSource programme by Tatiana Bazzichelli with the participation of the Telekommunisten Network and Morten Riis.
20:30
Steam Machine Music | performance by Morten Riis
20:30
Labor Berlin 8 / Studio Weise7 Exhibition
The in/compatible Laboratorium | Vernissage with Kristoffer Gansing, Valerie Smith, Studio Weise 7 (Servando Barreiro, Brendan Howell, Gordan Savičić, Bengt Sjölén, Julian Oliver and Danja Vasiliev)
21:00

Performance
The Future of Creativity | by Jeremy Bailey
/ Wednesday 01 Feb 2012
10:00 – 22:00
transmediale 2012 Exhibition Dark Drives – Uneasy Energies in technological Times
10:30 – 16:00
reSource Methods in/compatible research practices | presentation with Robert Jackson, Andrew Prior, Magda Tyzlik-Carver, Morten Riis, Carolin Wiedemann, Marie Thompson, Nina Wenhart, Magnus Lawrie, Christian Ulrik Andersen, Tatiana Bazzichelli, Geoff Cox, Thomas Bjoernsten Kristensen, Rosa Menkman, Gabriel Menotti, Lasse Scherffing, Matthias Tarasiewicz, Baruch Gottlieb, Morten Breinbjerg, Zach Blas + Steam Machine Music | performance with Morten Riis
11:00 – 17:00
reSource Methods Floppy Films Workshop. Moving Images on 1.44 MB day #1 | with Florian Cramer and Dagie Brundert
12:00 – 18:00
reSource Methods In-compatible material | intervention with Martin Howse, Anthony Iles, Jonathan Kemp, Mattin, Baruch Gottlieb, Shu Lea Cheang
15:00 – 17:00
25 years of transmediale web.video - the new net.art? | panel with Robert Sakrowski, Constant Dullaart, Igor Štromajer, Petra Cortright
17:00 – 18:00
reSource Methods Launch of the publication "News Paper – The Greatest Peer-Reviewed Newspaper of In/compatible Research in the World" | presentation of the collaborative peer-reviewed publication, the thematic publication of transmediale 2012 with Christian Ulrik Andersen, Geoff Cox, Cornelia Sollfrank, Morten Breinbjerg, Kristoffer Gansing, a.o.
18:00 – 20:00
Marshall McLuhan Lecture 2012 | with Andrew Feenberg moderated by Kristoffer Gansing
20:00 – 22:00
Marshall McLuhan Salon exhibition Vernissage The Jeremy Bailey Collection | video installations by Jeremy Bailey
18:30 – 21:00
transmediale 2012 video programme Satellite Stories
Guided Economics | screening a.o. in presence of Harun Farocki , René Frölke
20:00 – 20:30
transmediale 2012 performance programme The Ghosts in the Machine
this is a boys club pt. 3: scream: lack! lack! I am missing the gap | by Flora Könemann
21:00 – 22:30
transmediale 2012 performance programme The Ghosts in the Machine
The Joshua Light Show | featuring Supersilent
/ Thursday 02 Feb 2012
10:00 – 22:00
transmediale 2012 Exhibition Dark Drives – Uneasy Energies in technological Times
10:30 – 16:30
reSource Activism Activism Beyond the Interface: The Sandbox Project |
with Roberta Buiani and Alessandra Renzi; discussion with Nicola Angrisano and others.
part 1: 10:30 – 13:30 An Itinerant Production Lab | workshop
part 2: 14:30 – 16:30 Open Session | open discussion & presentation
11:00 – 14:00
25 years of transmediale / reSource Activism VIDEOMAKERS UNITE! | An open conversation about video art and net culture, media collectives and counter-publics | panel with Florian Wüst, Kathy Rae Huffman, Eckart Lottmann, Pit Schultz
11:00 – 17:00
reSource Methods Floppy Films Workshop. Moving Images on 1.44 MB day #2 | with Florian Cramer and Dagie Brundert
11:00 – 13:00 / 14:00 – 17:00
reSource Markets Google – One Week Piece worlshop | workshop with Johannes P. Osterhoff
14:30 – 17:00
transmediale 2012 video programme Satellite Stories
Suspension | screening a.o. in presence of Andreas Schneider
16:00 – 18:00
reSource Methods CODED CULTURES - Subcuratorship beyond Media Arts | discussion a.o. with Georg Russegger, Michal Wlodkowski, Luise Reitstätter, Joasia Krysa, Sidney Ogidan, Eva Fischer
18:00 – 19:30
transmediale 2012 in/compatible symposium
in/compatible systems: Everything Is Not Connected | Keynote by Graham Harman, moderated by Christopher Salter
18:30 – 20:30
transmediale 2012 video programme Satellite Stories
I'm the Enemy | screening a.o. in presence of Neozoon, Bjørn Melhus, Roee Rosen
20:00 – 21:00
transmediale 2012 performance programme The Ghosts in the Machine
Liquid State Machine | by Wolfgang Spahn, Martin Howse
21:00 – 22:30
transmediale 2012 performance programme The Ghosts in the Machine
The Glitch Moment(um) | by Rosa Menkman
ideomotoric chatroom | by Billy Roisz, dieb13, Mario de Vega
/ Friday 03 Feb 2012
10:00 – 22:00
transmediale 2012 Exhibition Dark Drives – Uneasy Energies in technological Times
11:00 – 14:00
reSource Networks Isolation and Empowerment after Web 2.0
part 1 Trapped and Tracked | presentation with Aymeric Mansoux, Johannes P Osterhoff, moderated by Geoff Cox
part 2 Mobilizing the Unrepresentable | presentation with Victoria Estok, Salvatrice Settis, moderated by Geoff Cox
11:00 – 14:00
reSource Networks Fluid Nexus | workshop with Nicholas Knouf
11:00 – 17:00
reSource Methods Floppy Films Workshop. Moving Images on 1.44 MB day #3 | with Florian Cramer and Dagie Brundert
11:30 – 13:00
transmediale 2012 in/compatible symposium
in/compatible systems: War Machines: Military Technologies between Civility and Authority | panel with Tsila Hassine, Ziv Neeman, NN, moderated by Christopher Salter
14:00 – 15:30
transmediale 2012 in/compatible symposium
in/compatible publics: Disruptive Publics – Anonymity as a non-public Intervention Strategy | panel with Gabriella Coleman, Jacob Appelbaum, Dana Buchzik, Anonymous (special guest), moderated by Tatiana Bazzichelli. Chair: Krystian Woznicki
14:30 – 16:30
transmediale 2012 video programme Satellite Stories
Aiming at the Sky | screening a.o. in presence of Stefan Zeyen
15:00 – 18:15
reSource Markets Crashed Economy: Debugging and Rebooting

part 1 What Capitalism? | presentation with Steve Lambert, Daniel G. Andújar / Technologies To The People, moderated by Elanor Colleoni
part 2 Hacking Finance, Rethinking Trade | presentation Jaromil, Kate Rich, Shintaro Miyazaki, moderated by Elanor Colleoni
15:00 – 18:00
reSource Networks R15N & Technologies of Miscommunication | workshop & discussion a.o. with Dmytri Kleiner, Baruch Gottlieb + The Telekommunisten Network
16:00 – 17:30
transmediale 2012 in/compatible symposium
in/compatible aesthetics: Uncorporated Subversion: Tactics, Glitches, Archeologies | panel with Jussi Parikka, jon.satrom, Michael Dieter, Julio d'Escrivan, moderated by Rosa Menkman
18:00 – 19:30
transmediale 2012 in/compatible symposium
in/compatible publics: The incompatible public is occupied | keynote by Jodi Dean, moderated by Krystian Woznicki
18:30 – 20:30
transmediale 2012 video programme Satellite Stories
Vertical Distraction | screening a.o. in presence of Dennis Feser , Nina Kurtela, Jeremy Bailey, Bjørn Melhus, Till Nowak , Thomas Mohr, Isabelle Hayeur
20:00 – 20:30
transmediale 2012 performance programme The Ghosts in the Machine
Thermal | by Mario de Vega
21:00 – 22:30
transmediale 2012 performance programme The Ghosts in the Machine
The Joshua Light Show | featuring Oneohtrix Point Never
/ Saturday 04 Feb 2012
10:00 – 22:00
transmediale 2012 Exhibition Dark Drives – Uneasy Energies in technological Times
11:00 – 12:30
reSource Sex Sexuality of Machines | discussion with Sergio Messina, Karla Grundick, Julianne Pierce, moderated by Gabriella Coleman
11:00 – 14:00
reSource Sex Bio-Game | workshop with Shu Lea Cheang & Martin Hug
11:30 – 13:00
transmediale 2012 in/compatible symposium
in/compatible systems: Business as Unusual: Financial Crisis, Computing and Money Machines | panel with Georgios Papadopoulos, Orit Halpern, Stefan Heidenreich, Ralph Heidenreich, moderated by Christopher Salter
13:30 – 15:30
reSource Sex Commercialising Eros | discussion with Jacob Appelbaum, Liad Hussein Kantorowicz, Aliya Rakhmetova , Zach Blas, moderated by Gaia Novati + Watch Me Work | performance by Liad Hussein Kantorowicz, Kate Erhardt
14:00 – 15:30
transmediale 2012 in/compatible symposium
in/compatible publics: Publics in Crisis – Production, Regulation and Control of Publics | panel with Norifumi Ogawa, Liza Tsaliki, Anthony Iles, moderated by Krystian Woznicki
14:30 – 16:30
transmediale 2012 video programme Satellite Stories
Parallel Worlds | screening a.o. in presence of RASKIN (Rotraut Pape & Andreas Coerper) , Laura Horelli , Sophie Kahn
15:00 – 18:00
reSource Sex Words of Advice for Young Pornographers | workshop with Sergio Messina
16:00 – 17:30
transmediale 2012 in/compatible symposium
in/compatible aesthetics: Unstable & Vernacular: Vulgar & Trivial Articulations of Networked Communication | panel with Florian Cramer, Olia Lialina, Camille Paloque-Berges, Dragan Espenschied, moderated by Rosa Menkman
16:30 – 18:00
reSource sex Porn, Patriotism and Paranoia on the Chinese Internet | presentation and screenings with Katrien Jacobs, introduced by Francesco Macarone Palmieri aka WARBEAR
18:00 – 19:30
transmediale 2012 in/compatible symposium
in/compatible aesthetics: Knotty Problems in the Fables of Computing | keynote by Matthew Fuller, moderated by Rosa Menkman
18:30 – 20:30
transmediale 2012 video programme Satellite Stories
The Sound of the End of Music | screening a.o. in presence of Aura Satz
20:00 – 20:30
transmediale 2012 performance programme The Ghosts in the Machine
The Shunted House | by Valerio Tricoli
21:00 – 22:30
transmediale 2012 performance programme The Ghosts in the Machine
The Joshua Light Show | featuring as a special highlight Manuel Göttsching (Ash Ra Tempel/Ashra)
/ Sunday 05 Feb 2012
10:00 – 22:00
transmediale 2012 Exhibition Dark Drives – Uneasy Energies in technological Times
11:00 – 13:30
25 years of transmediale transmediale Unarchived | presentation with Kristoffer Gansing, Dieter Daniels, Thomas Munz, Rudolf Frieling, Susanne Jaschko, moderated by Baruch Gottlieb
12:00 – 16:00
reSource Paperduino-Uno a paper PCB Workshop | workshop with Wolfgang Spahn
13:00 – 17:00
reSource Launch Zombie Play in the Ludic Salon: reSourcing an Exquisite Media Corpse | a game with Mark Butler, Daphne Dragona, Georg Russegger, Mathias Fuchs, Natascha Adamowsky, Gregor Sedlag, Roberta Buiani, Alessandra Renzi, Ricardo Amaral, Pod; presentation of the OutResourcing project with Prayas Abhinav, Linda Hilfling, introduced by Kristoffer Gansing  
14:30 – 16:30
25 years of transmediale Search For A Method | panel with Wolfgang Ernst, Siegfried Zielinski, Inke Arns, Jussi Parikka, moderated by Timothy Druckrey
14:30 – 16:30
transmediale 2012 video programme Satellite Stories
Burning Symbols | screening a.o. in presence of Dellbrügge & de Moll , Tom Holert
17:30 – 19:30
beyond in/compatible
part 1 the official launch of "resource for transmedial culture" project | presentation with Tatiana Bazzichelli, Stephane Bauer, Jan Rohlf, Clemens Apprich, Oliver Lerone Schultz, introduced by Kristoffer Gansing
part 2 The Vilém Flusser Residency Programme | presentation by Claudia Becker and performative lecture by Georgios Papadopoulos (our 1st Flusser resident)
18:30 – 20:30
transmediale 2012 video programme Satellite Stories
A State of Fluidity | screening a.o. in presence of Maha Maamoun, Sarah Rifky
Photo:
20010 by Giordano Matteo, video
© Giordano Matteo 2011 | film still