transmediale Off-Site Project: The Jeremy Bailey Collection
transmediale Off-Site Project: The Jeremy Bailey Collection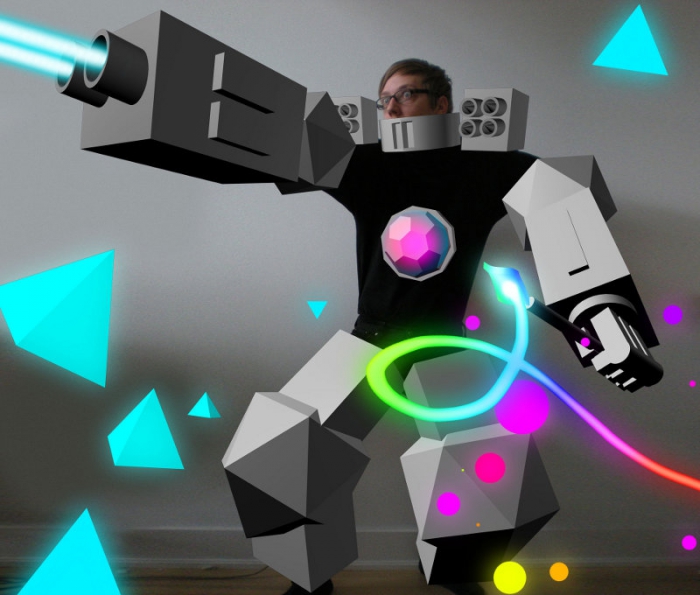 Marshall McLuhan Salon, Embassy of Canada
Dates: Open daily from 2 – 5 February 2012
Preview date & time: Web, 1 Feb 2012, 20:00 – 22:00  (following the transmediale Marshall McLuhan Lecture by Andrew Feenberg)
Address: Marshall McLuhan Salon, Embassy of Canada, Ebertstr. 14, 10117 Berlin
Opening hours: Thu – Fri: 10:00 – 18:00, Sat + Sun: 14:00 – 18:00
Jeremy Bailey (Toronto, 1979) is a new media, video and performance artist. This exhibition marks Bailey's first in Berlin and will include recent examples of many of his signature video works and ephemera, including Public Sculpture, VideoPaint, Colours of the Spectrum and Video Terraform Dance Party. In these works Bailey's "famous new media artist" persona demonstrates custom software of his own design. This software typically incorporates gestural interfaces and often augments reality in a way that Bailey satirically proposes makes us "much much more creative". Bailey applies his creative panache to help solve a diverse set of problems, from fascist oppression to city planning.
This exhibition is realised in cooperation with the Marshall McLuhan Salon at the Embassy of Canada which holds one of the most significant collections of audio-visual material by and about the Canadian media theorist Marshall McLuhan, as well as a large number of his publications. Since 2007, exhibitions and events organised in cooperation with the transmediale have been held in the Salon. For transmediale 2012 this will be the exhibition The Jeremy Bailey Collection and the Marshall McLuhan Lecture 2012 with a lecture by Andrew Feenberg entitled Ten Paradoxes of Technology.
The exhibition The Jeremy Bailey Collection is a collaboration between transmediale and the Embassy of Canada.
(Image: Courtesy of Jeremy Bailey)