Watch Me Work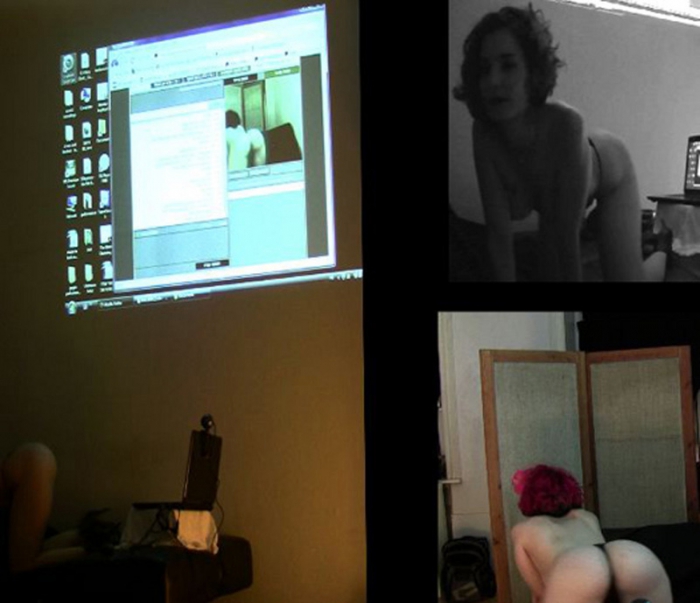 by Liad Hussein Kantorowicz and Kate Ehrhardt
Liad works as an erotic performer at an Israeli sex chat site. The usage of cameras, computers and projectors enables the viewers to peer into the live exchange of cyber sex work between sex worker and client, and compare between the sex worker's actual experience and what is projected to the client. The performance seeks to de-exotify sex work, opting for a realistic perspective, and investigates the discrepancy between the hyped discussion about sex work as compared to the actual sex work experience.
The performance will be presented as part of the panel "Commercialising Eros".
Restricted to adults above 18 years.
(Image: Kate Ehrhardt)