transmediale.10 Performances
transmediale.10 Performances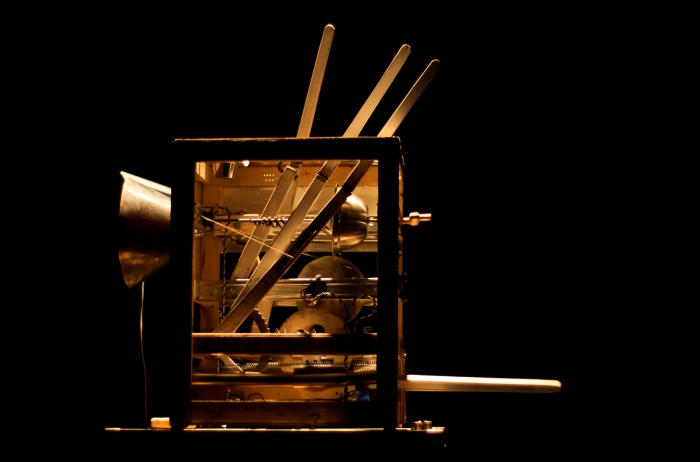 "We were making the future ... and hardly any of us troubled to think what future we were making. And here it is!" (HG Wells, 1899)
 
The transmediale.10 Performance programme presents a range of concerts and events acting as auditory and performative interrogations of FUTURITY NOW!. Including six events in collaboration with CTM reflecting their theme 'Overlap', the concerts feature some of the most important figures working within music and sound today. Each night of the festival new, and in some cases rare performances by Ryoji Ikeda, artificiel, Jürgen Reble with Thomas Köner, Atom_TM, FM3_Zhang, and Feng Mengbo will highlight the most experimental intersections between audiovisual culture and digital art. Charlemagne Palestine will open the festival with a special performance written for one of the most unusual instruments in Europe - the Tiergarten Carillon. In addition, transmediale.10 Award nominees Sosolimited will unveil an entirely new work, using ground-breaking text and visual analysis tools, as a tandem live coding performance of the The Long Conversation.
 
At 19:00 each evening, the Cafe Global Stage at the House of World Cultures will be brought to life by a series of performances. transmediale is proud to present the world première of
La Chambre Des Machines
by
Nicholas Bernier
and
Martin Messier
, plus unique interpretations of works featuring
Matthias Fritsch
,
Rachida Ziani
and
Dewi de Vree
,
and Andrea Lange
. Some of Berlin's finest talent in the form of
Pe Lang
,
Benjamin Laurent Aman
and
Lord Cry Cry
will close each evening with a special sound landscape exploring the post-avant-garde of audio culture.
 
Photo:
La Chambre Des Machines by Martin Messier and Nicolas Bernier with intonarumoris mdae by Alexandre Landry