Upgrade! Berlin Summer BBQ at Skulpturenpark Berlin_Zentrum
Upgrade! Berlin Summer BBQ at Skulpturenpark Berlin_Zentrum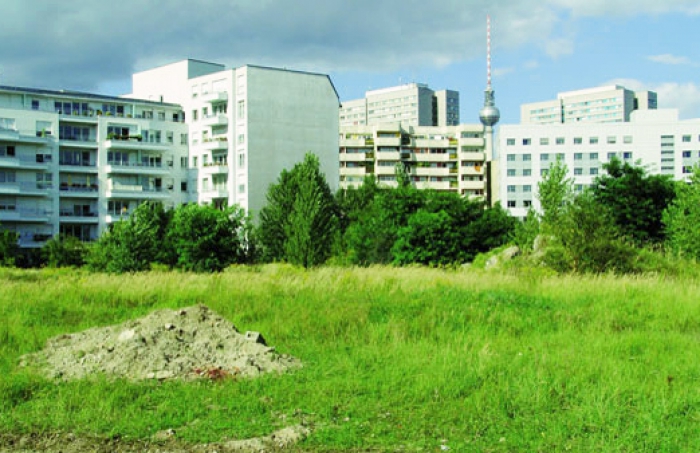 Upgrade! Berlin's Summer BBQ @ Skulpturenpark Berlin_Zentrum takes refuge within Christoph Ziegler's 'Camp Exodus'. Featuring Drew Hemment (artist, curator, weather forecaster / Manchester), Amanda Steggell (artist / Oslo), Perry Bard (artist / New York), Elena Veljanovska (curator, Upgrade! Skopje) and Philip Pocock (artist / Berlin), the Upgrade! Summer BBQ edition is a chance to get together with this year's Berlin art asylum seekers.
When: Monday 27 July, 19.00
Where: Skulpturenpark Berlin_Zentrum | between Seydelstraße & Beuthstraße
Public transportation: U2 Spittelmarkt
Everyone is invited to bring snacks and drinks.
_Drew Hemment
Director FutureEverything / Manchester

Drew is Director and founder of the FutureEverything festival (previously named Futuresonic), Associate Director of the ImaginationLancaster research lab at Lancaster University, and one of
the founders of the The Pervasive and Locative Arts Network. His artistic work includes Loca: Set To Discoverable, an artist-led interdisciplinary project on mobile media and surveillance, and
Environment 2.0, which has explored participatory mass observation on the environment, biodiversity and local climate, by which Drew has recently adopted a new role as artist and weather forecaster.
> http://www.drewhemment.com/
> http://www.futureeverything.org/
_Amanda Steggell
Artist / Oslo

Amanda has a background in dance and choreography and has worked with digital and communications technologies since 1995. She founded the Motherboard Project (1996-2008) with Per Platou to explore the potentials of the net as a creative, mediating and modulating instance in performance, installation, social, site specific work and live art happenings. For the Upgrade! she will describe her practice by weaving a web of connections between some seemingly disparate solo and collaborative works that appeared in the ocean, dark room, desert and city
square.

> http://www.liveart.org/
> http://ajsteggell.wordpress.com/


_Perry Bard
Artist / New York

Perry is a multi-disciplinary artist based in New York, with a practice exploring media and urban interventions. Her current web and public space project "2008: Man With A Movie Camera" is a
participatory global remake of Vertov's 1929 classic where people can upload their own unique footage to become part of a worldwide montage.

> http://dziga.perrybard.net/

> http://www.perrybard.net/
_Elena Veljanovska
Curator / Skopje
Macedonia
-Elena Veljanovska is an art historian and independent curator. Elena has curated several projects focusing on the urban topics and different aspects of documenting the city dynamics in the period of 2006 – 2007: exhibitions, lectures and a workshop, and has published texts for artist's exhibitions. Since 2006, she is a co-founder of Line Initiative and Movement (www.line.org.mk), platform for new media art and technology related arts, based in Skopje, Macedonia. In 2008, she was the program coordinator of the "Chain reaction", 3rd meeting of the Upgrade! International.
Currently working as a guest- curator at the Stefreund gallery in Berlin (www.stedefreund-berlin.de) and as a co-curator of the Macedonian pavilion of the 53rd Venice Biennial.
> http://www.theupgrade.net
_Philip Pocock
Artist / Berlin
Philip Pocock is a Canadian artist, photographer and researcher. He was born in Ottawa, Ontario, in 1954. Since the early 1990s, his work has been collaborative, situational, time-, code-, net-based and participatory.
>http://www.philippocock.net