transmediale 2011
transmediale.11 - RESPONSE:ABILITY
In our post-future era of acceleration and densification of information, the state and nature of being live and online becomes one of the crucial definers of our social presence. Response and action are compressed into an existential here and now triggering a durée of continuous digital stimulation.
With RESPONSE:ABILITY transmediale.11 explores the emerging qualities of liveness as a fundamental nature of our present digital culture and discusses the abilities, that are required to respond to social, political and economic processes triggered by the intensity of our participation and interaction.
RESPONSE:ABILITY is also a call to action - to seize and transform the moment of our own individual liveness within the cacophony of communications density. The resultant convergence of media, interfaces and accelerated data flows being increasingly merged into mega-infrastructures with little oversight risks turning the greatest republic on earth - the internet - into an empire of control and freedoms lost. The abilities required to respond, to enact and steer collaborative energies become the new means to co-opt the tools and systems of our live culture - and use these to create new forms of societal interaction, communication and mobility. How do such systems act to enable new forms of liveness, entrench the assertiveness of individual thought and expression, and ultimately move toward the forms of open structures and flows that visionaries such as Marshall McLuhan and later the pioneers of the early internet envisaged? In an equally open competition for resources, attention and sensory stimulation the ability to fuse the desire for digital emancipation with the necessity to act is our task.
The net we operate in is itself a living entity, built by others. Now it is up to the power of our response:ability to put it to use!
Explore the ...
Check out the ...
Festival Team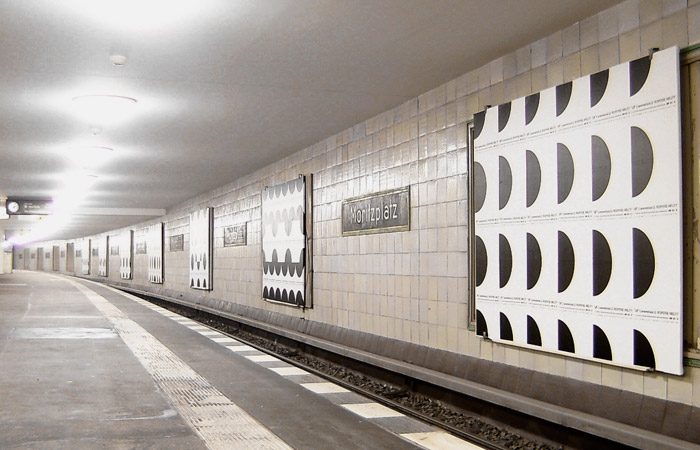 Festival Design 2011
The binary code of computers and the human DNA entirely consist of ones and zeroes. Only their individual combination decides what they actually mean and cause. For the international media arts festival transmediale their shapes were extracted, modified and varied over and over again. Around the festival topic of "response : ability" we developed a wide range of media that have an independent presence but can always be seen as a whole.
The festival design was received various awards: European Design Award 2011, two Cannes Lions (gold for corporate design, silver for the poster campaign) and bronze at ADC Germany.
Festival design 2011 by: Raban Ruddigkeit.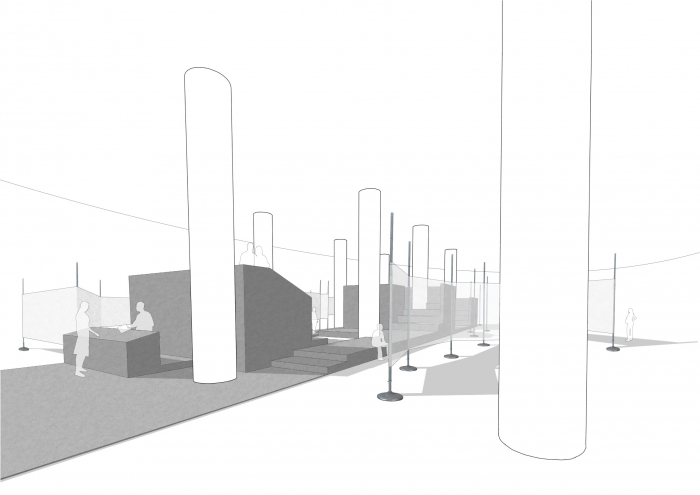 Festival Architecture 2011
In real-time: a myriad of simultaneous events is spatially framed and underscored by the festival's architecture. Two elements serve as a physical frame for the changing programme of workshops and presentations that take place in quick succession. An abstract landscape unfolds as a bridge between foyer and exhibitions hall becoming a space of action and a three-dimensional projection screen at the same time. Light textile bands function as mobile walls and define several flexibel multi-purpose spaces. Without any clear differentiation between stage and podium, actors and audience can move freely and are invited to appropriate the various spaces by bringing them out of their 'stand-by' mode.
raumlaborberlin - Andrea Hofmann, Francesco Apuzzo, Christof Mayer mit Anna Wulf, Laura Zachmann, Matteo Carli