Film & Video Programme: SyncExistence
Film & Video Programme: SyncExistence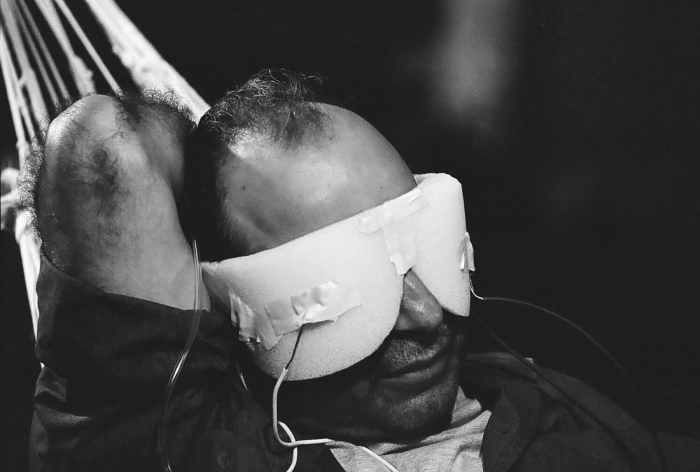 Hardly any other media technique has deconstructed our idea of the unity of time and space more powerfully than that of film editing in cinema. It is this technique which made it possible to connect seemingly distant places while also extending, stretching or parallelising the course of things. Thinkers have therefore claimed that film editing not only created the "dynamisation of space" and "spatialisation of time" (Erwin Panofsky, 1936) but moreover a completely new type of perception defined by "simultaneity" and "universalism" (Arnold Hauser, 1953), characteristics indeed constitutive of the contemporary conception of life. Television and the Internet ultimately made this already highly condensed information ubiquitous.
The film & video programme of transmediale.11 addresses the processual history around this universal outpouring of visual culture. Confirmed so far are at least 58 moving image works from 18 countries that will be shown in eleven curated screening programmes. The early, slow television culture of Nazi Germany and artistic explorations from the 1960s form some themes of these programmes. This year's Sunday matinee features the Russian appropriation comedy The Kiss of Mary Pickford from 1927, which will be accompanied by acclaimed film composer Peter Gotthardt live on piano. Moreover, there will be screenings of contemporary works approaching the curatorial premise from four different perspectives that have been selected from the submissions to the award competition.
Specials on Lynn Hershman Leeson, the pioneer of interactive art, and Ho Tzu Nyen, transmediale Award Nominee from Singapore, plus the Arab Shorts project round out the programme. As always, there will again be opportunities for Q&As with directors and filmmakers attending transmediale.11.
– Marcel Schwierin, Film & Video Curator