This Is A Good Day To Start A War
This Is A Good Day To Start A War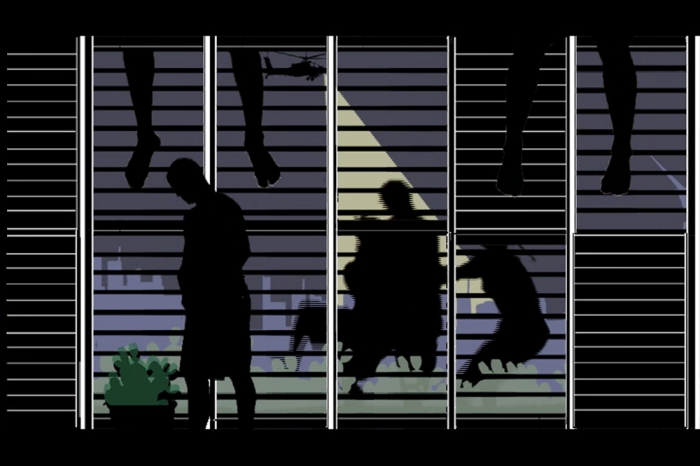 The two films presented in this programme address the continuous parallelism of war and peace. In the Israeli film, This a Good Way to Start a War, avatar-like figures enact scenes of war and violence. Here, gruesome war machinery is contrasted with cut-paper silhouettes otherwise known from fairy tale films. Where Is Where?, on the other hand, is set in peaceful Finland. After doing research, a poet reconstructs a murder case from the Algerian war. Shown across four parallel screens, this story blends elements of documentary and fiction, and the inner and outer worlds of its protagonists into a complex narrative.
Is This a Good Day to Start a War, Sharon Paz, de/il 2009, 11 min *
Where Is Where?, Eija-Liisa Ahtila, fi 2008, 56 min
* Director will attend screening and Q & A.