Lost in the Open?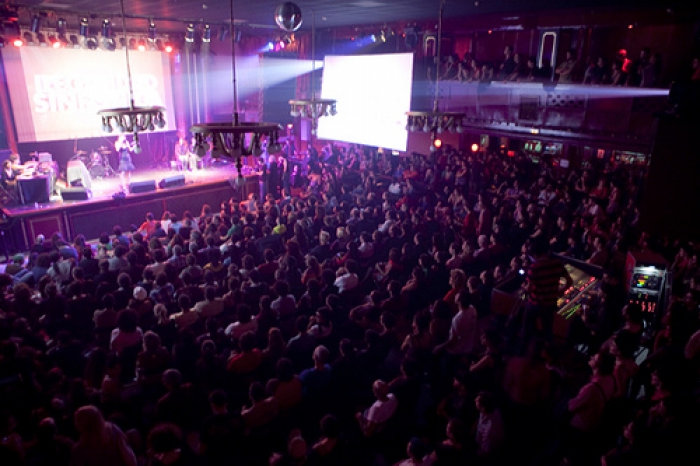 1. LOST IN THE OPEN? – Navigating the Open Web & Free Culture
Here, the working and living conditions of so-called Open Culture are examined by means of projects and initiatives that change daily. Visitors have the opportunity to meet some of the most well known Free Culture activists, to ask questions, listen to opinions and develop common approaches for open systems. Here the aim is also to reach a deeper understanding of the issues surrounding the ideas 'free' and 'open'. The individual workshops are suitable for both artists and cultural workers who are looking for new ways of working and collaborating, and also for all interested parties including sceptics who are not fully convinced about the 'great freedom'. For five days there is the opportunity to come into contact with all aspects of Open Culture through hands-on workshops, meeting people and developing projects. That there is a tremendous need for such new solutions is clear from just a glimpse at the breadth of the theme spectrum: from the utopias of the digital citizen to freedom of information access, to new forms of cooperation – we now have an opportunity to help shape these social changes.
Workshops and presentations:
· TRACES Lounge by & with the Transcultural Reseach Artist Curator Exchange Series
· Sharism by & with Michelle Thorne
· The Free Culture Incubator by & with Andrea Goetzke, Ela Kagel, Michelle Thorne, partners and guests
· Facebook Resistance Artist Workshop by & with Tobias Leingruber
· Open Video by & with Elizabeth Stark
· Dealing with Copyright Regimes by & with Simona Levi
· Liquid Democracy by & with Friedrich Lindenberg
· The Open Knowledge Foundation by & with Jonathan Gray
· The Future of Art: An Immediated Autodocumentary Screening by and with Gabriel Shalom and Patrizia Kommerell
· Daily Observer Talks mit Simona Levi, Elizabeth Stark, Micz Flor, Allen Gunn and Tapio Mäkelä.