R15N by Telekommunisten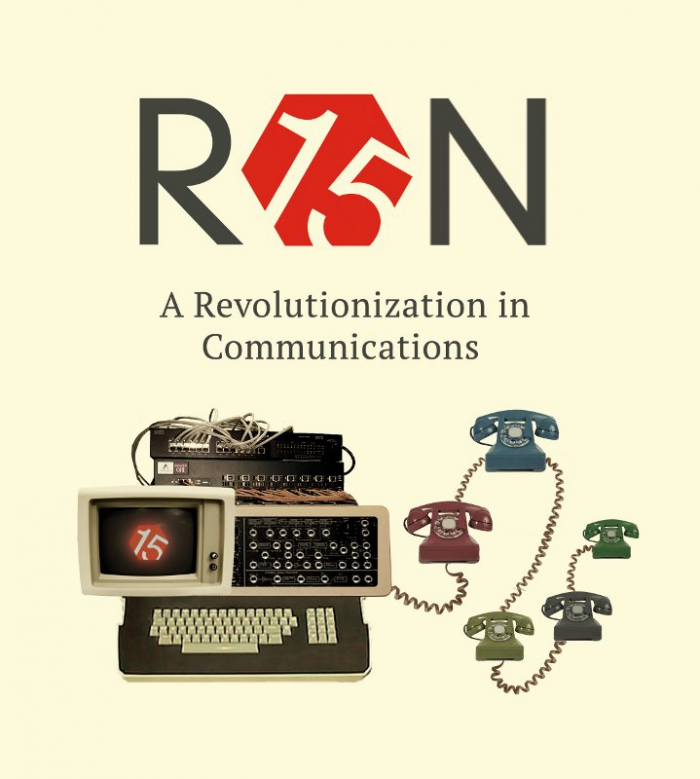 Telekommunisten present R15N as a working telephone-based interactive installation which is available as a mobilization and engagement platform for the transmediale community. R15N is an artwork in the form of an experimental mobile phone service which attempts to generate local community engagement and communication. Unlike typical social networks, where communication is self-selected into circles of friends R15N works through the co-operation of randomly selected people to enable a community to share information by having the system call people and connect them to each other on the phone. After registering with the service on www.r15n.net participants will be joined together in the R15N community, able to initiate and share information. Every member thus eventually becomes engaged in a real conversation with another, and this engenders cohesion and complicity. R15N was originally produced in collaboration with the Israeli Center of Digital Art and successfully implemented in the Jessy Cohen Neighborhood (Holon, il).
R15N is part of the Miscommunication Technologies project, an ongoing project of the Telekommunisten Network that employs satire and emphasizes simplicity and human interactions over technological sophistication, creating platforms that don't work as expected or work in unexpected ways. They uncover the social relations embedded in network topologies and communications platforms and it comprises works such as the R15N project, deadSwap offline file sharing system, and Thimbl, a distributed social network based on the finger protocol from the 1970s. They operate as a form of performative, interactive, social-economic fiction that presents an experimental technology, engaging its users and confronting them with the social relations embedded in communication platforms.

 For R15N, the Telekommunisten Network adopts a retro aesthetics in order to bring through a story about the prevalence of digital divide in most local environments, and call into question the newness or hype surrounding contemporary communication platforms. They attempt to fill in the gap between the connected and the disconnected by employing an old technology like telephones.
R15N was presented at the Aksioma – Institute for Contemporary Art, Ljubljana, in partnership with the reSource transmedial culture berlin. As the first International partner event of the reSource after transmediale 2k+12, the exhibition on R15N took place from 19 March to 6 April 2012.
Telekommunisten is a Berlin-based collective whose work investigates the political economy of communications technology. Core themes include the incompatibility of capitalism with free networks and free culture, and the increasing centralisation and enclosure that results, as well as the potential for distributed producers employing a collective stock of productive assets to provide an alternative economic basis for a free society.
(Image: R15N, a project by Telekommunisten. Graphic by Jonas Frankki)