Repetitionr with Les Liens Invisibles, Geoff Cox & Franco Berardi
Repetitionr with Les Liens Invisibles, Geoff Cox & Franco Berardi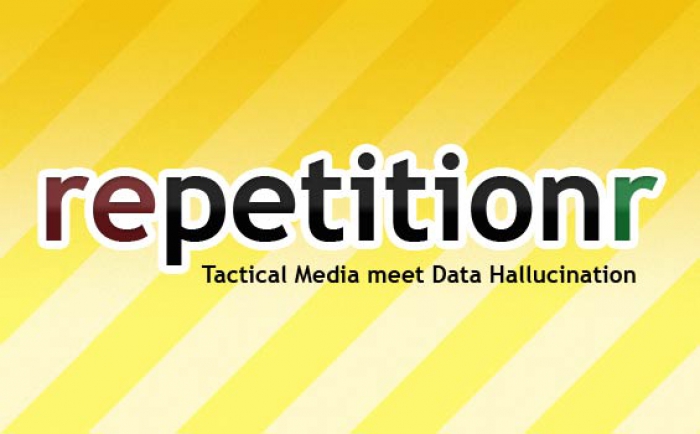 Democratic processes have been quite ineffective in recent times, don't you agree? It's time to change to One Click-Democracy. Leave behind your out-moded street activism, public demonstrations and megaphones. Now activism can be carried out comfortably from your armchair. Embrace the new era of armchair-activism with Repetionr.com!
Part 1 – Democracy and Partcipation in the Web 2.0 Era
Franco Berardi (BIFO) will introduce a critique of emergent forms of democracy on the internet and explore the gap between perceived and real effectiveness of online participation, and the fantasies of political involvement.
Part 2 – Inside Repetitionr.com
Repetitionr offers the most advanced web 2.0 technologies to make participatory democracy a truly user-centered experience. Let's see how it works.
Part 3 – Internet For Democracy: A Case Study
"Shut down the Euro Parliament. Now!" A practical example of a re-petition.
Part 4 – Q&A
Part 5 – Let's change the world!
Tired of all this talking? Let's start your own re-petition!
3 Feb, 14:00 – 16:00
Open Zone, Response:Activities - Workstation