The Cripplegate Blockchain Massacre
The Cripplegate Blockchain Massacre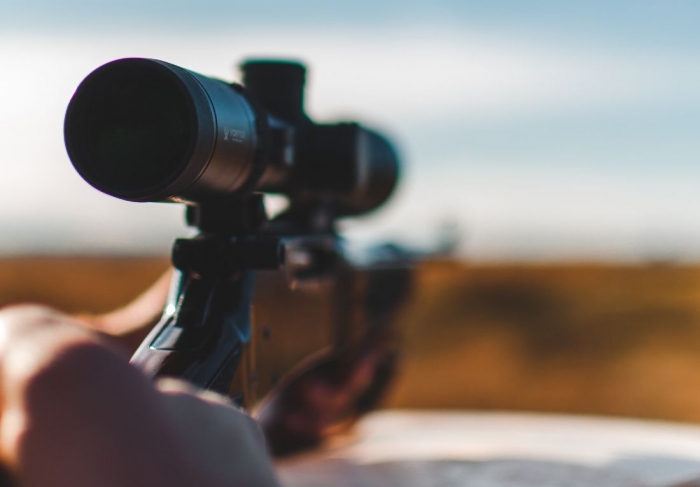 The Cripplegate Blockchain Massacre
Dateline: June 21, 2020
When I arrived in London two months ago, I was an ultra-high-net-worth individual. I had close to a billion dollars in liquid assets, having grown the money I'd inherited from my grandfather by investing wisely in cryptocurrencies. There is no secret to being an entrepreneur—you just have to buy low and sell high. That's what I'd done; I'd moved through Bitcoin, Litecoin, Ethereum, Zcash, Dash, and Monero, while avoiding the players favored by centralized banks, like Ripple. Of course it was no surprise when government agencies like the Securities and Exchange Commission declared initial coin offerings to be securities. Likewise, I knew state-sponsored attacks on the anonymity that made cryptocurrencies so attractive were about to create a huge dent in their values. That was why I'd planned to sell my virtual currency stakes during the few days I'd intended to spend in London.
I wanted to shift completely to more traditional investments in the form of safe deposit boxes in the sky. I had ghost homes scattered around the world and wanted to upgrade my buy-to-leave investments, which I'd mortgaged to the hilt in order to carry on some profitable currency exchange deals. To cover my tracks, I'd converted my huge profits and original investment in forex into cryptocurrencies, which I planned to convert back into U$D and use to pay off my mortgages and further invest in residential property.
I'd come to London on a whim. I could have completed my transactions anywhere in the world. But I owned a ghost home in the City of London and I thought a couple of days in my Denizen penthouse completing my business by day and cavorting with pasty English prostitutes by night would be fun. And London had other attractions, good shopping and food, not to mention service that came with some of the fakest smiles in the world. I loved to see bitterness beneath the servility of those beholden to my money.
I don't have secretaries or assistants. I don't trust them. If I'd been a wage slave with access to a wealthy man's financial data, I'd have ripped my boss off. I was happy to employ cleaners, butlers, maids, whores, masseurs, and beauty therapists to irrigate my colon, but I would never trust anyone else with my financial details. Besides, when you have money, making more requires little effort; you can do it while you sleep, so there's no need to avoid the small amount of work involved. With huge liquid holdings, I had assets falling out of my asshole, and I was self-reliant.
Still, there were moments of pressure. When I arrived at Heathrow Airport, I wanted to find the man who was to drive me to the heart of the City, so that I could get on with transferring holdings out of blockchain and into bricks and mortar. The queue at immigration was slow and irritating, a great mass of unwashed humanity. Having got past the checks I rushed down the steps to baggage reclaim.
I don't remember anything after that, but in the hospital they told me I'd slipped and banged my head. I'd gone into a coma. When I awoke I felt dazed, and I didn't really think about the fact that my noisy surroundings were out of keeping with the comforts my private health insurance should have paid for.
I didn't know then that I'd blacked out for two months. I didn't consider how long I'd been unconscious, but I assumed it had been a few hours, not 60 days. I asked a nurse some questions but she wouldn't answer them and told me to rest. I looked for my phone and wallet but couldn't find them. I stole someone's overcoat and put it over the pajamas I was wearing. I escaped before a doctor arrived to examine me. I jumped in a black cab and told the driver to take me to The Denizen on Golden Lane. In the foyer of the apartment block I'd bought into for just under two and a half million pounds, the concierge grinned at me as if I was nothing better than a piece of shit.
"I need 60 pounds to pay off the cab that brought me here." I said. "Can you lend it to me and we'll sort it out later?"
"You'll need a lot more than 60 knicker, mate," came the reply, "You're in arrears on your service charges and the bank is in the process of repossessing your flat because you haven't paid the mortgage."
"Will you give me the money?"
"No."
"Then give me the keys to my flat!"
"I can't do that, the property is only technically yours right now, and very shortly it will belong to someone else."
"Look, I've got money and a load of valuables in the flat, if you let me in then I'll make it worth your while."
"Is there a grand in it for me sir?"
"Of course there is." I shot back.
The concierge was clearly a greedy idiot. I didn't carry cash around with me and I certainly didn't keep any in the dozen ghost homes I owned across the globe. My apartments were my money. Overheated property markets meant I could just leave them empty and they'd go up in value and make me a profit. Since my Denizen pad was one I occasionally used, what I did have inside was a collection of illegal guns. It was important that I was able to defend myself. I told the concierge to wait in the living room while I went into one of the bedrooms. He thought I was getting the money but I was going to where I kept my weapons.
Like Elvis Presley, I'd had my Walther PPK inscribed with the legend "TCB," short for "Taking Care of Business." I loaded the pistol and emptied the semi-automatic into the concierge. Then I went to the entrance door of my apartment and barricaded myself in. I had wi-fi but my penthouse suite was bereft of any device to connect to it. I didn't need one. A live electronic screen across the road told me all I needed to know.
I'd taken part in online Denizen Resident Association discussions about what to do about our building blocking light from Fortune Street Park. The building's shadow had turned the parts of the park nearest to us into a mud bath. We'd bought our flats off-plan on the basis of the views we'd have of trees and greenery that subsequently died from lack of sunlight, choking on dust as our building was constructed. The Denizen was much taller than the police section house it replaced and there was no longer any afternoon sunlight in the park from September to March. We decided to commission the young design team Saussure and Jacobsen to create an artwork that would humiliate any low-net-worth scumbag who approached The Denizen, while simultaneously blocking our view of the mud bath. The piece used facial recognition technology to identify those who weren't making a substantial financial contribution to society. Computers then searched online for information about them. Algorithms were used to put together a package of embarrassing facts about anyone who appeared to fall short of the wealth ideals Denizen residents had attained. These were displayed on a two-sided electronic screen we'd erected on the western boundary of the park.
I could see some terrible mug shots of myself on the west-facing screen. They were chosen because they'd appeared on social media accompanied by text such as "the morning after the night before." I carefully curated the photos of myself online. All those I could see on our live art screen came from the pages of people I knew, not my own. The billboard revealed that my cryptocurrency investments had gone belly up, that I was now deeply in debt and headed for a bankruptcy judgment. The screen also mocked me for investing in The Denizen: with the turbulence around Brexit, the value of my heavily mortgaged luxury apartment had plummeted. At least the name I was identified by was an alias.
My buy-to-leave investment wasn't even in the ancient heart of the City of London, as those who'd sold it to me had promised. It actually lay in the ward of Cripplegate Without, beyond the original city wall. It was just inside the local authority's branded Culture Mile, but that stopped halfway across the street I faced, since the other side of Golden Lane belonged to Islington. I'd been ripped off, and I knew there was only one way to reclaim the billion dollars I'd lost: by taking human lives. I was inspired to do this by Stephen Paddock, the Las Vegas shooter who made news headlines around the world in 2017. It wasn't a coincidence that we both had degrees in business administration. Paddock was perhaps the greatest mass killer of the twenty-first century, but I would surpass him by claiming more victims from among the office workers taking their lunch break in Fortune Street Park.
In 2014 the UK treasury put a price tag on the average murder. The social costs added up to more than £1 million. Economically, murder blew £530,000 out of our material world, including lost output. £174,000 was the direct cost to the National Health Service, police and criminal justice agencies. This meant the average murder panned out at £1,778,000 in losses. Taking inflation into account, and also the fact that costs are higher in London than elsewhere in the country, going for a low-end ballpark figure, each of those I shot dead in Fortune Street Park would deprive the British economy of several million pounds. However, a mass shooting like Paddock's, which claimed 58 victims, has even higher costs than a single murder, so I didn't need my murder tally to even reach three figures to recoup the billion I'd lost. By equaling Stephen Paddock's score I balanced the books, although I think I took out a few more people than he managed.
Paddock was one of my heroes, so I'd filled my flat with the same weapons and ammunition he'd assembled for his Las Vegas massacre. These included four DDM4 assault rifles, three FN-15 rifles, one AR-15 assault rifle with front grip, one .308-caliber AR-10 battle rifle, and one AK-47. Plus a large quantity of ammunition in special magazines, with up to 75 rounds in each. I had bipods to rest the rifles on and high-tech telescopic sights. And of course, my weapons were fitted with bump fire stocks.
On a sunny summer day at lunchtime, Fortune Street Park is packed with office workers eating food bought from stalls on neighboring Whitecross Street. There is barely room to move. Before I started to shoot from my window overlooking the park, I made some handwritten calculations about where to aim in order to maximize the death toll. Killing the muppets in the park was like shooting fish in a barrel. I took them out like turkeys on a meat factory production line at Christmas. People were such idiots; many of them lay flat on the ground in a bid to escape the leaden death spewed by my guns. Others tried to run away and I laughed as I saw claret stain the white shirts of those I'd hit. They made weird twitching movements like spastics before they died.
I can hear police helicopters overhead now, and there must be cops inside The Denizen already too. My name doesn't matter. I have five different passports and many other types of fake ID. I hope the authorities never identify me. I am a denizen of our financialized world! I'm going to blow myself up. When I do this, I want to take a big chunk of the top of the building and a few cops with me. There is no life within. I want to die happily knowing I've recouped my dollar losses in pounds of flesh. Debts should be collected, and once I've destroyed the top floors of The Denizen, what's owed to me will be paid in full.