Vilém Flusser Residency for Artistic Research 2019: Luiza Prado de O. Martins
Vilém Flusser Residency for Artistic Research 2019: Luiza Prado de O. Martins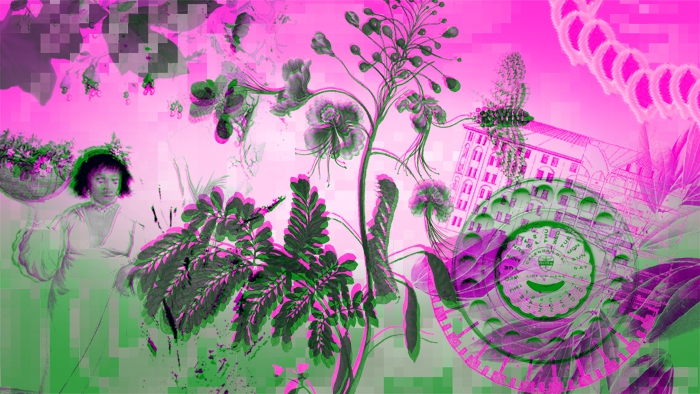 For the Vilém Flusser Residency Program for Artistic Research 2019, we are pleased to announce that jury members Kristoffer Gansing, Baruch Gottlieb, and Maren Hartmann have selected Luiza Prado de O. Martins for her residency project proposal "The Councils of the Pluriversal: Affective Temporalities of Reproduction and Climate Change."
During the residency, Prado will start to convene the "Councils of the Pluriversal"—a series of meetings with activists, artists, elders, and thinkers hailing from marginalized groups in Northern nations and the Global South, to discuss the entanglements of climate change, reproduction, ancestral and future histories, land and belonging, and radical forms of care. Prado's practice activates the often unseen counter-histories of exploitation from the Global South as well as from underrepresented communities in the Northern nations.
The jury was particularly impressed by Prado's poetic-political approach, whereby excess rather than consensus becomes a site of construction for new practices of care and solidarity. Prado is strongly committed to emancipatory and empowering action, especially for indigenous women in Brazil. In the context of the reactionary political shift not only in Brazil but across Europe and around the world, particularly impacting women and minorities, the jury feels that it is of urgent importance to support such research.
Flusser's words from 1967 are still actual: "The north_south division (whether it articulates itself as conversation or conflict) will profoundly modify the structure of technological society. It will also, no doubt, the scientific outlook on the world. Other views on the world will penetrate it. A new state of affairs will come about, in which quite a lot will be left to surprise, to act upon and quite a lot will be left to desire. How much surprised the technological world will be, how much it will be asked to act, and how much will be left to desire, that is the problem of the immediate future." (Vilém Flusser, Existential Thought in Brazil)
Luiza Prado's project also points to a promising feminist critique of Flusser's emancipatory dialogism, pushing the intersubjectivity he extolled to its political apotheosis.
The residency program is a cooperation between the Vilém Flusser Archive at Berlin University of the Arts (UdK) and transmediale, festival for art and digital culture Berlin.