Award Ceremony tm.11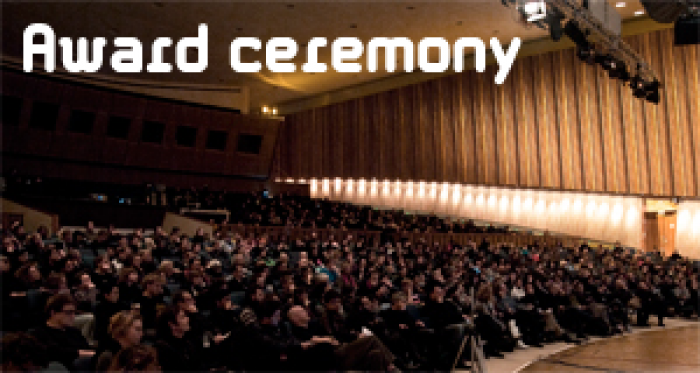 The transmediale Award Ceremony is one of the annual festival highlights. The event will take place tonight, Saturday 5 February, in the Auditorium.
Stephen Kovats, Dieter Daniels, Micz Flor, Claudia Becker and Mark Surman will talk us through all of this year's 14 nominated artworks and projects. Finally we will find out who wins transmediale.11's transmediale Award, the Vilém Flusser Theory Award and the new Open Web Award!
At the end of the ceremony Stephen Kovats will moreover introduce Kristoffer Gansing, the new artistic director of transmediale joining us from Sweden.


Please note that access to the Award Ceremony is by invitation only; seats can be obtained for free, however, by enquiring at the Info Counter shortly before 7pm on Saturday 5 Feb.

Following the transmediale Award Ceremony visitors are invited to celebrate together with the award winners at the CTM (club transmediale).