Vilém Flusser Theory Award 2011
Vilém Flusser Theory Award 2011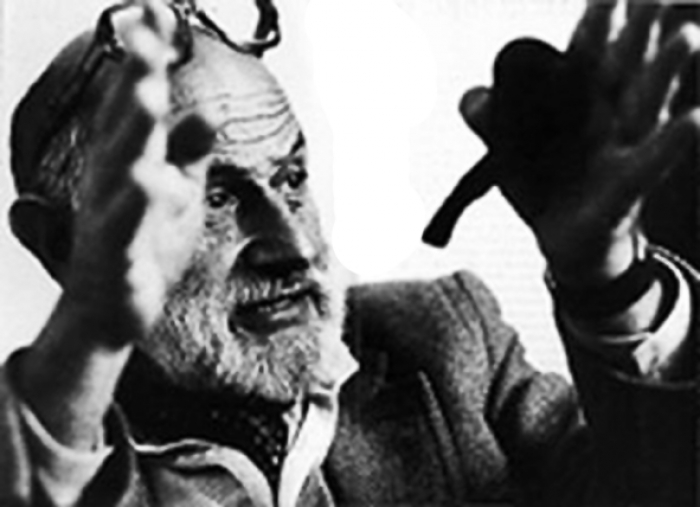 Deadline:
31st July 2010
Festival Dates:
01 - 06 February 2011
The
Vilém Flusser Theory Award
(VFTA) promotes innovative media theory and practice-oriented research exploring current and pending positions in digital art, media culture and networked society. Echoing media philosopher and cultural nomad
Vilém Flusser
's unique investigative, cross-disciplinary and analytic approach, the Award is a call to reflect upon, act and challenge the rapidly changing technological and societal conditions that underpin the contours of digital culture. The call is open to publications, positions, and projects from a broad range of theoretical, artistic, critical or design-based research that seeks to establish and define new forms of exchange, vocabularies and cultural dialogue. The
Vilém Flusser Theory Award
was initiated in 2008 as a collaboration with the
Vilém_Flusser_Archive
of the
University of Arts
, Berlin (UdK).
Jury of
Vilém Flusser Theory Award 2011
are
Marcel René Marburger
(Cologne),
Nils Roeller
(Zurich),
Carolyn Guertin
(Austin),
Alex Galloway
(New York)
transmediale
presents and pursues the advancement of artistic positions reflecting on the socio-cultural, political and creative impact of new technologies, network practices and digital innovation. As a festival aiming to define the contours of contemporary digital culture, it seeks out artistic practices that not only respond to scientific or technical developments, but that shape the way in which we think about and experience the technologies which impact virtually all aspects of our daily lives. As such, transmediale understands media technologies as cultural and aesthetic techniques that need to be embraced in order to comprehend, critique, and shape global societies.
transmediale
is a project of the Kulturprojekte Berlin GmbH, in cooperation with the House of World Cultures and funded by the German Federal Cultural Foundation.

_Procedure
Applications are accepted from individuals, groups, or collectives as well as recognized organizations or individuals acting on behalf of entrants. There are no entry fees for either competition. Applicants must agree to the Conditions of Entry, and incomplete or late entries [Deadline: 31st July 2010 (2400 CEST / UST+2)] will not be considered. Entrants must register and use the online application form only (additional hardcopy or preview materials may be sent by post/courier ONLY as backup information, not in lieu of the online applications themselves. Hardcopy materials will not be returned unless 20 EURO cash has been included for this purpose). Award prizes are a total 10.000 EURO for the transmediale Award and Vilém Flusser Theory Award 2011. Notification of Award nominees will be made in October 2010, and prize winners will be announced during the festival. Entries may also be considered for inclusion in the programme of either or both festivals.
>
Download the .pdf
of the transmediale Award / Vilém Flusser Theory Award 2011 Call for Entries
>
Please read the
Conditions of Entry
before applying.
>
Submit your work to the Awards competition using the online form. In order to do so you must register by creating your own personal and unique user account or, if you have registered in the past, login to transmediale.
- transmediale and Vilém Flusser Theory Awards Call for Entries is now closed -