Booki Workshop & Booki Mobile by and with Adam Hyde, FLOSS Manuals & Booki
Booki Workshop & Booki Mobile by and with Adam Hyde, FLOSS Manuals & Booki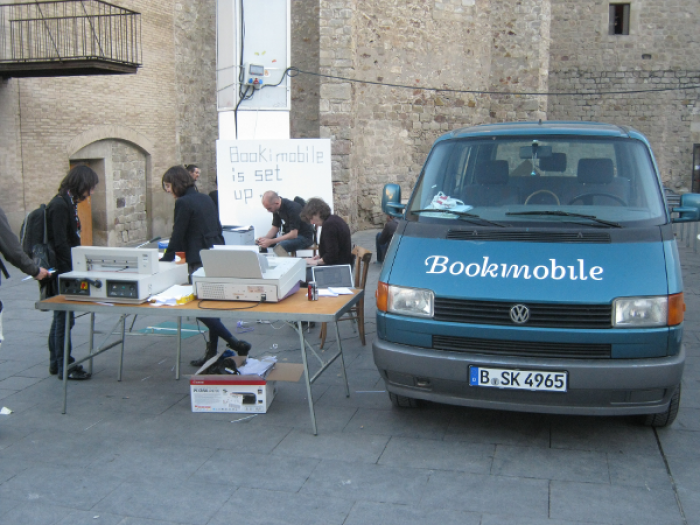 Booki is a social network with the focus on making and publishing books. The platform helps users to write and publish books and to collaborate with others around the world to write books collectively in events such as Book Sprints. Book Sprints bring together people in real-space to create a book in a matter 5 days or less.
In the lead up to transmediale.10, and also now before transmediale.11, Adam Hyde facilitated such Book Sprints in Berlin, producing the publications Collaborative Futures (2010) and An Open Web (2011). This newest Booki achievement will be available in print and binding for purchase at the festival and can otherwise also be downloaded and edited (!) at http://booki.flossmanuals.net/an-open-web.
The Booki Mobile – a mobile print lab in a van – is the latest step in the development and will be at transmediale.11 from 1–6 February, here you can make real printed copies of your books. Adam Hyde, one of the creators of Booki, will be hosting a workshop where you can learn more about Booki.

Open Zone, Response:Activities - Workstation
Related events:
Open Web Book Sprint