transmediale.11 Satellites
transmediale.11 Satellites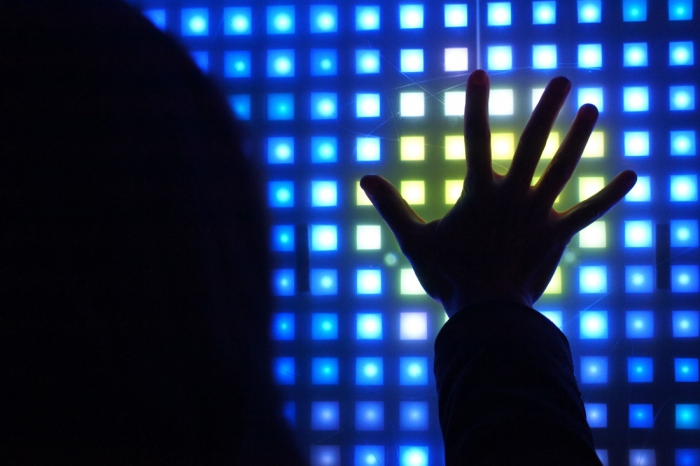 Sending the RESPONSE:ABILITY call-to-action across Berlin, transmediale.11 presents and collaborates with a number of partner organisations, creating a network of Satellites for showcasing the latest works in the realm of digital and electronic arts.
Together with more established venues such as [DAM] Berlin, c-base, Künstlerhaus Bethanien, Sophiensaele and NGBK, the Satellites programme also brings to the fore exciting new platforms and spaces for media art. These include Schering Stiftung, Instituto Cervantes, Art Claims Impulse, MMX Open Art Venue, ConcentArt, Substitut, NK Projekt, Medienwerkstatt Berlin, systM, aquabitArt, STYX Projects, Studio 70 and The Future Gallery. The project themes presented by our 2011 Satellites partners range from open culture systems, community technology, social codes and conventions within digital media, to changing parameters in the virtual and material environment and shifts between private and public spheres.
For transmediale.11 major works will be presented by two of our primary event partners, Collegium Hungaricum Berlin (.CHB) with EXTENDED ATMOSPHERES, a sonic discours and deep listening space by György Ligeti, Jan-Peter E.R. Sonntag & Edwin van der Heide, and the Marshall McLuhan Salon of the Embassy of Canada with OPEN Signs, curated by Heather Kelley. The transmediale Marshall McLuhan 2011 Lecture will be given by Mark Surman, Executive Director of the Mozilla Foundation and one of the world's leading proponents for collaborative technologies and the Open Net. The _Vilém_Flusser_Archiv at the Berlin Universität der Künste also presents a series of discussions on the philosophy of Flusser in relation to transmediale.11's RESPONSE:ABILITY theme.
Scroll down for a complete list of links to transmediale.11 Satellite venues
View transmediale.11 / CTM.11 in a larger map