HacKaWay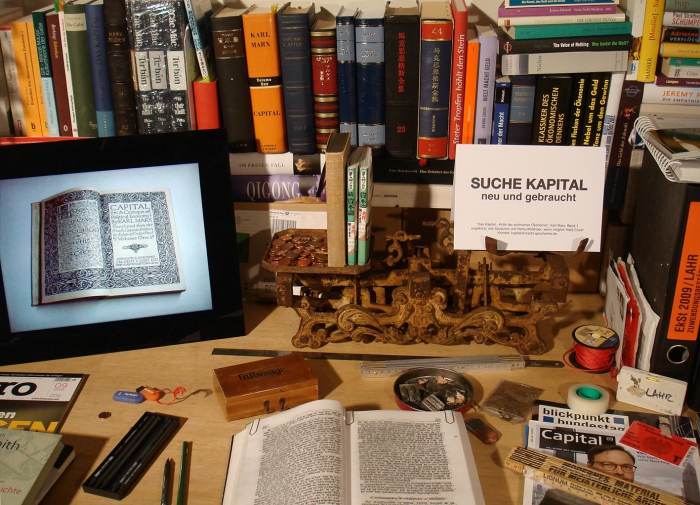 Far from the often maligned image of hacking being targeted sabotage or rogue interventionism the HacKaWay Zone is the place where the notions of complex technological and societal systems are critically de- and re- constructed to reveal new and alternative realities. Using the mechanisms of hactivist and tactical art practice the HacKaWay Zone brings process based and performative artworks together in a space activated by hands-on and interactive audience participation.
 
Calling to the fore leading proponents of what could be considered a  growing Hactivist International the HacKaWay Zone (a liguistic hack of  the English transliteration of the German acronym HKW) becomes the arena to test, critique and question the elements of liveness and open  systems inherent to the festival's theme. Linking these notions with the  active ability to respond to the mechanisms of the technological  systems that define our daily lives HacKaWay becomes a zone of  empowerment and action where these systems, which often seem  overwhelming and beyond our control are exposed to tactical scrutiny.
 
Combining the exhibition of processual art works operated, developed or performed by artists including Paul Vanouse, HONF, Herwig Weiser, UBERMORGEN.COM and Christin Lahr with public workshops incl. Zombie Media by Garnet Hertz and Jussi Parikka or Body Hack by Daito Manabe, performances by Ei Wada, the Fair Use and others HacKaWay operates as a complex artistic systems space itself. With a constant flow in the modes of operation from 'stand-by', to 'active' and 'performative' HacKaWay is the place to experience art as a living technological system – intrinsically tied to the constant flux of social, political and economic realities.
Opening times of the HacKaWay Zone:
10:00 - 16:00 free entry
17:00 - 22:00 entry only with Evening Pass, Festivalpass, Kombipass, Tagespass, Press-Accreditation, Professional-Accreditation
Between 16:00 and 17:00 the HacKaWay Zone will be closed.