POST-DIGITAL RESEARCH
A Peer-reviewed Newspaper About_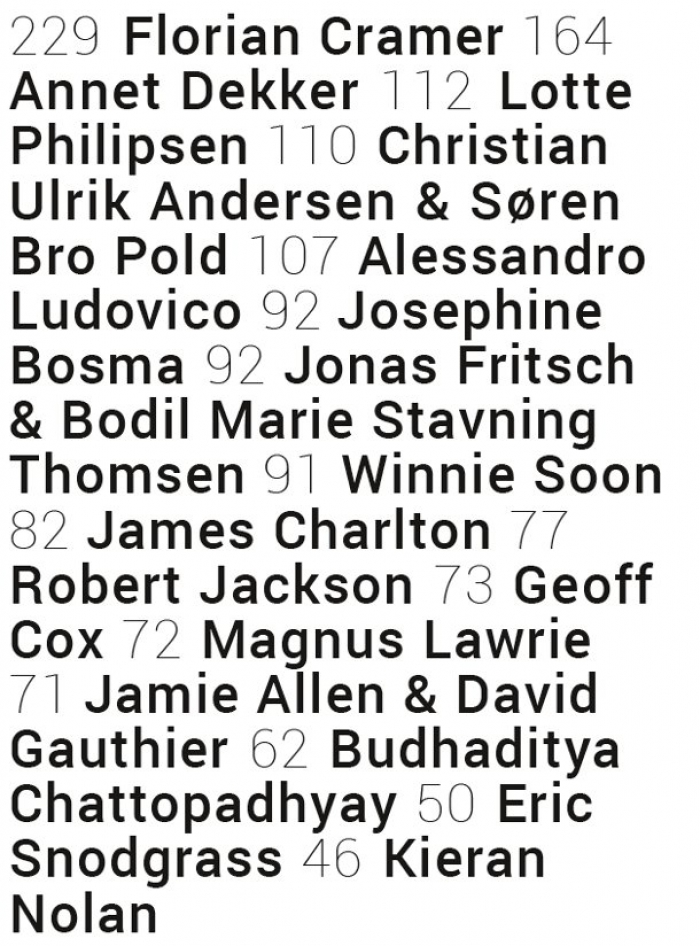 Post-digital Research addresses the messy and paradoxical condition of art and media after digital technology revolutions.
It critically reflects on the term "post-digital".
The issue is the outcome of a process where a number of researchers, artist-researchers and Ph.D.'s have collaborated in presenting and exchanging ideas around the subject. This follows an earlier call from transmediale festival, Berlin, and a research event at Kunsthal Aarhus. The issue does not present a uniform interpretation of the notion, but includes a variety of positions related to the use of the term, its application within various fields, and how it is reflected in artistic research.
Design:
The Laboratory of Manuel Bürger