Researching BWPWAP
A Peer-reviewed Newspaper About_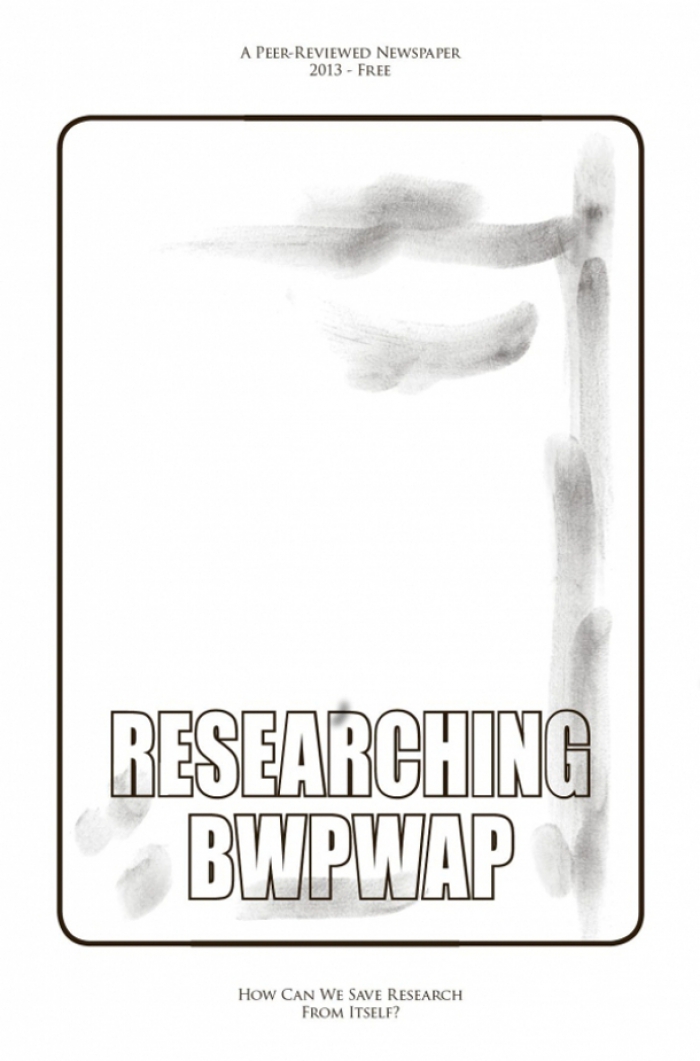 Researching BWPWAP asks what kinds of technological and artistic practices might produce radical effects for an institutionalized research culture? How can we save research from itself?
In referring to the cancellation of Pluto's planetary status in 2006, BWPWAP (Back When Pluto Was a Planet) – the 2013 edition of the transmediale festival – interrogates techno-cultural processes of displacement and invention, and asks for artistic and speculative responses to new cultural imaginaries. In light of this, the conference and workshop Researching BWPWAP took place in November 2012 in Lüneburg, Germany, organised jointly by Leuphana University of Lüneburg, Aarhus University and the reSource transmedial culture/transmediale.
This newspaper presents some outcomes of this process, and like the conference and workshop, can be interpreted in the context of a research culture that has been significantly destabilized by network culture and digital media. Certainly, much research culture has shared Pluto's fate: conferences reduced to networking events to foster cultural capital, and scholarly communications reduced to impact factors measured by grant givers. In other words, research is not just about measuring the performativity of a single researcher (the peer-reviewed journal system), but also the processes of questioning, investigating, speculating, and sharing between peers in a broader sense.
Design:
The Laboratory of Manuel Bürger